Brahmastra is undoubtedly one of the most anticipated films. Fans have been waiting to experience it since Ayan Mukerji announced his ambitious multi-starrer project.
As the film is set to bring the real-life couple, Ranbir Kapoor and Alia Bhatt, on the big screen for the first time, director Ayan Mukerji opened about the inspiration behind Brahmastra. 
Ayan Mukerji opened about his vision and movie's background in one of the videos he posted online and said, "As a child, I grew up loving stories from Indian mythology. My father used to tell me a lot about our powerful gods and goddesses and I was deeply affected by them – Lord Shiva, Lord Vishnu, Lord Ganesha, Lord Hanuman, Goddess Durga, and Goddess Kali. I believe that a certain spiritual depth from Indian philosophy very naturally touches the life of anyone brought up in Indian culture."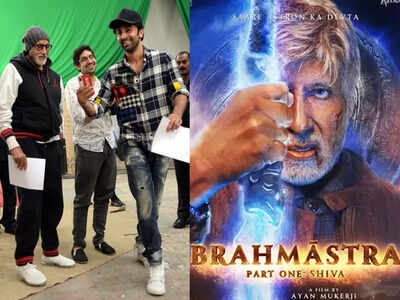 Apart from mythological stories, several Hollywood books and films also had a crucial role in shaping the story of Brahmastra. Mukerji added, "Lord of the Rings and Harry Potter were my all-time favourite books. I observed how Hollywood was using technology to bring their stories to life."
The film is being lauded for its unique concept inspired by deeply rooted tales from Indian history. The fantasy film will be a three-part film franchise and marks the start of India's first original universe The Astraverse. It revolves around Ranbir Kapoor's character – Shiva, who discovers that he can control fire.
The movie will witness its theatrical release on 9 September, and also features Amitabh Bachchan, Mouni Roy, and Nagarjuna in pivotal roles.