There are multiple reasons Rangeela remains an icon in the spectrum of fashion, it was the first Bollywood sortie for Manish Malhotra, who received a Filmfare for Costume Design for the same; Rangeela also was nestled between the disco glam outfits of the 80s that ranged from garish to loud and the 90s that saw a mix of fashion – it was revolting but it was also modern. But the movie was bereft any cycling shorts, poofy skirts, neon patches. It was minimal, it was modern, it was almost true in the stylistic essence to its Hollywood counterpart Clueless. Plaid Skirts ahoy! Rangeela saw Urmila Matondkar belting out designs and fashion statements that were a breath of fresh air. She even made a chemise popular for crying out loud! As Urmila Matondkar ran on the beach in Tanha Tanha, to her vivacious glam in Haaye Rama to her quintessential 90s mod mode in Yaayie Re – every bit of the specifics to her style were attractive. So much so, that over 2 decades later we are still trying to get our sartorial sensibilities just a little like Mili's. 
Here are some of her her looks that were total knock-outs!
1. This Beret, Boots, and Short Shorts Combo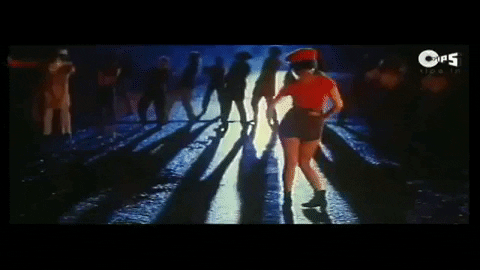 The beret gives the grace, the boots give it the grunge, and the shorts + pigtails give the ensemble a youngish allure.
2. The Wave, The Earrings, The Make Up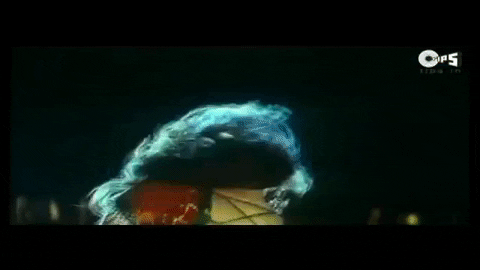 Urmila Matondkar looks drop dead hot in this. It's earthen, it's rustic, and it is fierce!
3. Boyfriend Tee and Boyfriend Shorts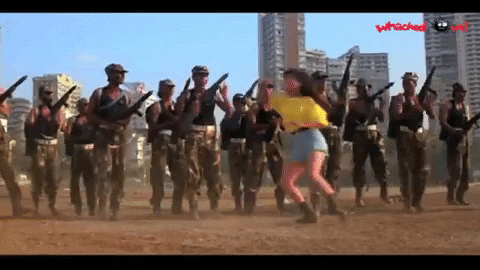 From short shorts to belting out androgyny with loose fitted albeit straying away from boho elements in the outfit. Rangeela had an ambitious young girl hoping to become a star and her style evolution has been bang-on.
4. Plaid Skirt and Socks
If LA had Cher, Mumbai had Mili. The school-girl precocious Lolita vibes are dutifully understated by how easily approachable this overall look is!
4. Tangerine Mini Dress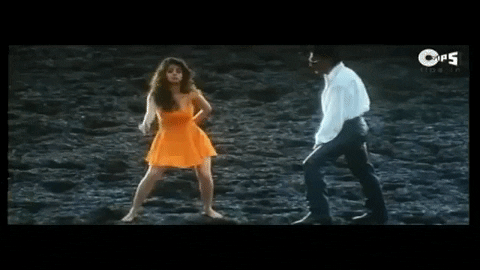 Oh the effortlessness of this tangerine mini dress with its feminine flow and it's stunning colour!
5. Scarf Print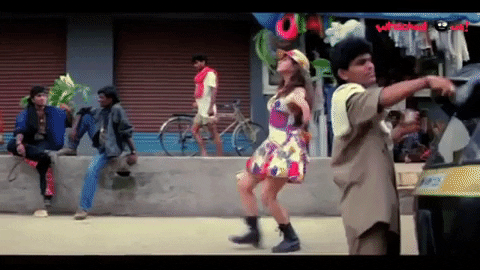 The world is abundant, and loves a good scarf-print; its fancy and its floaty. The moviegoers weren't ready for the opening credits to have a jovial Urmila Matondark prancing in a dress, that truly is timeless just like the song its in became!
6. The Chemise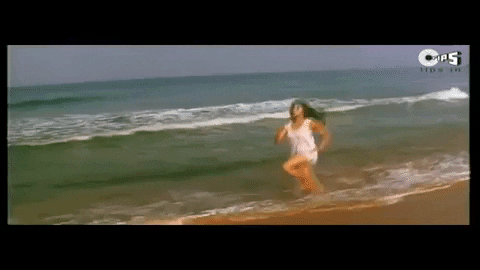 This iconic moment with the lead actress in a melange of reality and fantasy running across the expansive shore in a chemise. What a complete classic!
7. Charlie Chaplin-esque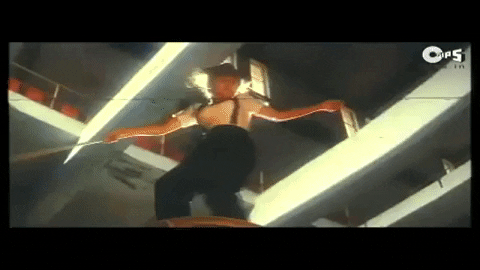 And, finally the homage to Charlie Chaplin, full with a galice and a cane. The look in itself is iconic, but its usage here is fashionably important!