As a very loyal fan of Shahrukh Khan, an affair that began when I first saw Fauji, I made sure that I saw every movie of his. Including Dil Se, even though it was never heralded as a box-office spectacle, nor was it a cult favourite till after a long while. I saw it when I was really young, and it jolted me then, it made me aware, and I took it as infotainment with some intense elements. However when I watched it as a young adult did I realize the true masterpiece that the movie truly is. A fine example of how Bollywood needn't be tone deaf, masaledaar, or clumsy to be absolutely WOW! Here are somethings that truly make Dil Se one of the best movies of our times. 
1.  Assam Insurgency
In an era that was replete with patriotic fetishism and wars with Pakistan as the anchor point to all movies dealing with unrest and insurgency, a movie that dealt with the North-East was very rare. Plus it didn't have jingoistic sermons, and that's just a major win for viewers!
2. Dance Moves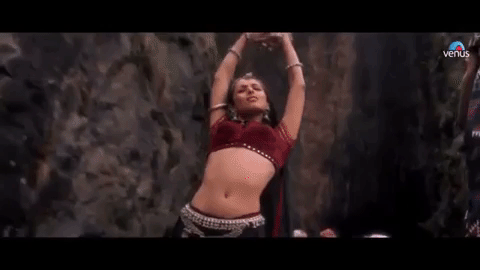 This movie gave us Chaiyan Chaiyan. 'Nuff said! No song, nowhere can be compared to the majestic sensuality and dance moves that made this song what it is! I mean Malaika Arora Khan killed it; dancing in a lehenga and choli atop a moving train is a deal few can think of doing, let alone slaying it!
3. And Some More
Then there was the very very risque bed-sheet dance from the song Satrangi Re! It was truly avant-garde for Indian audiences, and it was so very sexy! The backdrop of Ladakh was truly instrumental in making this one of the most brilliant things we have ever seen!
4. And Then More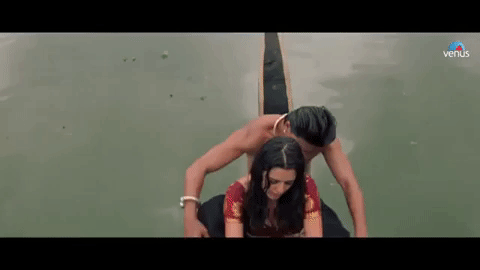 Finally though, all the many bits in the song Jiya Jale! From dancing on a canoe, to doing variations of water Yoga, to a chemistry between two actors which was never quite seen until this very song! This was passionate in the most graceful way!
5. Preity Zinta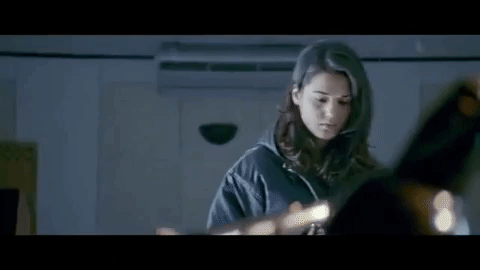 The very young, and very bubbly Preity Zinta made her debut with some of the biggest stalwarts of acting industry and yet held completely on her own. Her wit was on point, her comic timing perfect, and she came with such an intriguingly fresh face to Bollywood that there was no way anyone was missing this one!
6. Cinematography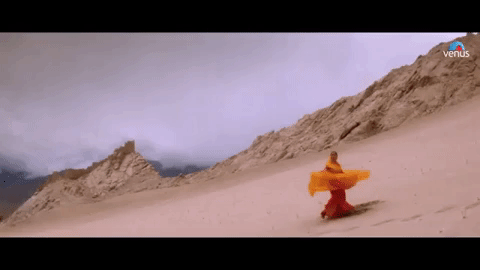 I can't tell you how many times I watch this bit just to get lost in the many layers of beauty here. The movement, the geography -it is all flawless. The cinematography is pathbreaking and dare I say, unparalleled till date!
7. Music
Whatever may be the final verdict on this, Dil Se's OST is the best work by Rahman. It is soulful, it is addictive, it is poised, it is intense. Every beat, every rhythm, every modicum of sound is so perfect for its setting you can't find a fault even if you are paid to. This movie set the bar way high for soundtracks!
8. The Love Story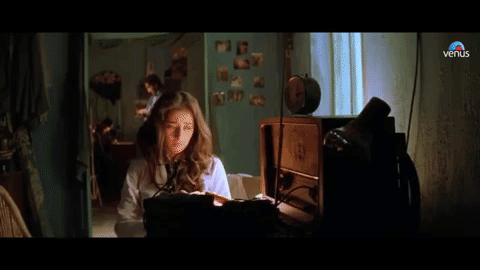 Unlike any of the love stories that ruled the 90s, this one dealt with all the nuances of love so beautifully that it was tragic and heartwarming at the same time. The quiet glances, the subtle persuasion, the understated intimacy -it was all so moving! There weren't garish numbers, and over the top declarations of love, there was just it's purity and it's passionate moments!
9. Ending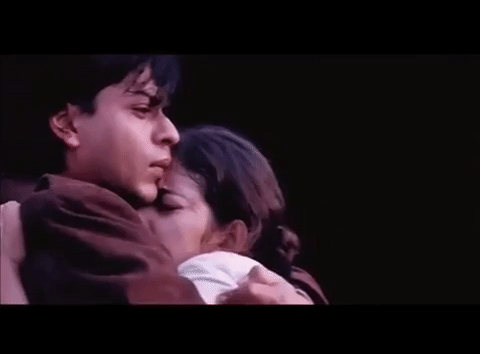 Killing off both the actors in a non-dramatised way and in a very horrific way. This shows the maturity the screenplay had which left the ending so open-ended. Was Shahrukh Khan's character sacrificing his life for his love, or his love for national interest? The ending was so intense, that it left a shiver down anyone's spine who watched it without being forewarned!