The first thought the audience has settling into Dil Toh Pagal Hai is the effortlessness with which Karisma Kapoor dances to Mujhko Hui Na Khabar, equipped with Shiamak Davar's modern contemporary choreography and shimmery atheleisure that sets the tone of something so unprecedented for Bollywood. The girl with the very avant garde personality wasn't a negative character, or the home-wrecker, or the off the tracks spoiled little girl. No, she was an independent girl who lived away from her parents, worked hard for most days, and delivered stupendous results to all that hard work!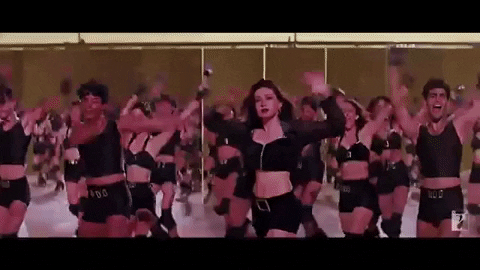 Similarly when you meet Madhuri Dixit's character, behind the veneer of a hopeless romantic, lies a girl with a passion for dancing. Her emotions get manifested only in the form of dance, whether it is her idea of love, her idea of belonging, or her idea of being. Her salwar suits, or starkly contrasting athletic wear doesn't mean she is a boring girl with only domestic sensibility. Dil Toh Pagal Hai made you believe in your passion above else, well at least that is how it is how I perceived it, rather than looking at it with typical drama love tinted glasses.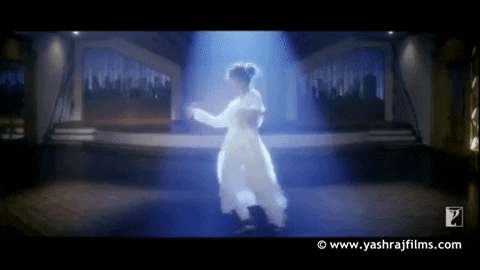 Dance was a subject, an art form, not a plot-line element that needed to further down a stereotypical narrative down your throat. Dance was used to voice an agency, a feminine agency of the absolutely badass and talented Nisha, and then later of the demure but disciplined Pooja. Rahul was merely the co-dancer on so many occasions that in an effort to maintain the overarching love story of the movie, he was made to be the overt constant between the two women.
Davar's choreography for Karisma Kapoor's Nisha was juxtaposed so fantastically with Saroj Khan's for Madhuri Dixit's Pooja, that you felt an intense rush whenever the movie jumped from the contemporary to the classical which is so perfectly merged in the instrumental Dance of Envy that picks the softness of Pooja's classical to the grit of Nisha's new-age movements. The audience was taken in rapture. The dance stands tall as one of the most iconic jugalbandis ever. Kapoor's jealousy, envy, focus, anger all simmers in front of Dixit's tepid response to the music. The dance-off is exquisite, and it showcases how the movie rests on the two female leads rather than anything else. In that moment it sums up a love triangle that far outreaches just the romantic love, its striving to succeed and enforce territoriality when it comes to their first love – dance.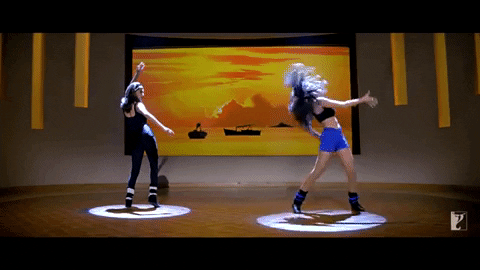 Lastly, the camaraderie between humans and dance is shown in this movie so perfectly that one of the most endearing moments come when sans all the complexities of love and loss and everything else, the three protagonists jig amidst the muddy rain.
Ghode Jaisi Chaal Haathi Jaisi Dum,
Oh Sawan Raja Kahaan Se Aaye Tum!