Rani Mukherji has never let cinematic norms define her. Rani is a star par excellence, she is a star who makes her own rules, a star who reinvents herself with every comeback, a star who continues to reign. Be it playing on the silver screen a quintessential Bollywood heroine in chiffon sarees, or rousing roles such as Michelle McNally in Black. Rani Mukherji has, time after time, portrayed opposite ends of the spectrum, she is a star of substance and of versatility. She routes her sensitivity into the characters she plays.
Rani's jump from her debut to public recognition and thereon challenging her talent with diversity of a wide range of complex characters throughout her career, she has come a long way. She is a beacon of shining light in the film industry. Her foray into Bollywood with Raja Ki Ayegi Baraat as a victim of unwanted advances did not rake the moolahs at the box-office, but brought the actor under the limelight. Critics carefully eyed the light-eyed beauty. Rani Mukherji's character, Mala, was outspoken and strong. The movie spoke of glaring women's issues in the 90s that are relevant even today when we discuss subjectivity of an Indian woman. Her choice of roles hinge upon us emotionally and intellectually. Her choice of roles have become as different as chalk and cheese. Instances when she pulled off compound roles such as in Saathiya (2002) and Black (2005) prove she is an actor without limitations.
Rani Mukherji does not forget she is here to entertain the masses, portraying an array of different emotions is what the actor is so passionate about. Bunty Aur Babli made an instant connection with the audience, the movie was one of the biggest Bollywood hits and saw Rani in a comic conman persona. The film was unique, humorous mimicry involved in the comedy portions of the fake characters they invented along with building the "real" Rakesh and Vimmi, all in a series of incidents on a loose plot, a strong love story, some drama, it was a combination that shouldn't work, but did.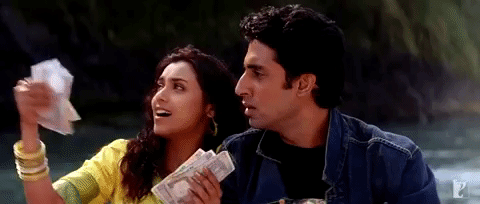 Dil Bole Haddipa reminded us that Rani Mukherji is one of the finest actresses to have graced Bollywood. She knows how to keep a grip on the audience and continue to hold firmly. And in contrast to these light-hearted, escapist comedies, she has given us films like Laaga Chunri Mein Daag and No One Killed Jessica. If you love a  melodramatic tear-jerker like every other Bollywood buff, Rani as Badki in Pradeep Sarkar's Laga Chunri Mein Daag gave us a stellar performance and you would agree.  The throaty Bollywood goddess, Rani as Meera, a TV reporter in No One Killed Jessica was fearless. The character was feisty with an attitude, the character she played was dynamic, which is why no one else could have done it better. She won all the hearts as the exacting, foul-mouthed journalist.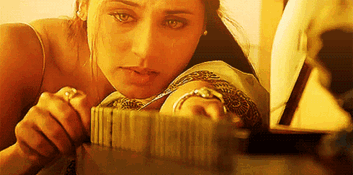 Rani has often been on the films she does as a replacement which speaks volumes about the kind of actor Rani Mukherji is. She is a daring daredevil who unabashedly does what might put others in a fright and wins.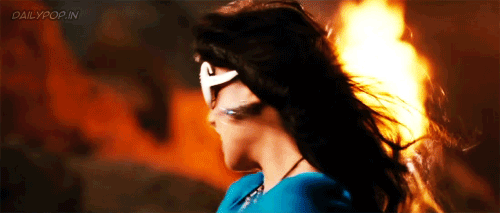 Talaash turned out to be Rani's trump card that was pleasantly reminiscent of her role in Yuva. Despite of being paired with Aamir Khan and Kareena Kapoor, it was Mukherji whose acting garnered more appreciation. Rani has been a part of female heavy subjects from the very first film of her career and after about 15 years she was seen in Pradeep Sarkar's Mardaani which is out and out a woman based film. It's her performance that made it a cult film.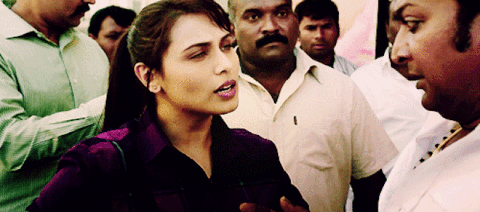 And now, she is all set to keep us at the edge-of-the-seat with Mardaani 2 that is slated to go on floors next year and will release in the later half of 2019.
Here's all the proof you need