Some melodies are timeless, musical gems which find resonance despite of the changing musical landscape. The soundtrack holds special significance when you realize it was the swan song from your favorite music composer. Yes, am talking about '1942: A Love Story', a film which released 25 years ago on this day, April 15.
A guns and roses affair, a couple find love in the volatile atmosphere of the pre-independence movement. Narendra Singh (Anil Kapoor), the romantic dreamer who loses his heart to Rajjo (Manisha Koirala) who he spots in rather 'riotous' conditions.
But it's a love story with an even more arduous path than the one being trekked by the revolutionaries fighting in the Quit India Movement. He is the son of a wealthy influential man, who has sold his soul to the British. She is the daughter of a freedom fighter, who is fighting the very powers. The class-divide and ideologies are apparent, but love knows no barriers.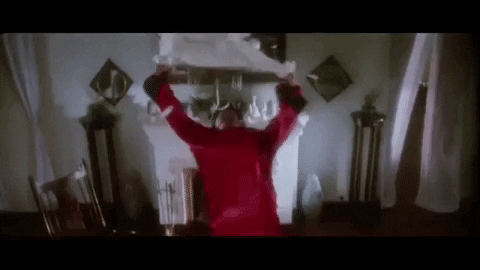 The romance progresses through a lilting song list, be it the euphoria of Narendra waltzing in his room, dressed in red satin pajamas, singing Ek Ladki Ko Dekha Toh Aisa Laga. Rajjo shyly admitting her feelings in Pyaar Hua Chupke Se, dressed in white salwar-kurta and yellow duppata. The classic rain song Rimjhim Rimjhim or the song in the library Ruth Na Jaana Tum Se Kahoon Toh.
Penned by Javed Akhtar and composed by RD Burman, who reclaimed his legacy only for it to be the last and final show.
His last recorded song was the breezy Ek Ladki Ko Dekha, but the song recorded soon after his death was Kuch Na Kaho. RD Burman won a posthumous award for his composition, by the same industry which had relegated him to the shadows after his career had limped in the late 80's and early 90's. According to sources, Vidhu Vinod Chopra was advised by many to not work with the composer, who, for many, was off key, but the director was adamant to only work with Pancham.
The film's story progresses with Narendra's rebellion, as he turns into a patriot on a mission, to win back his love and country. Actress Manisha Koirala recounts in her book, Healed, how Vidhu Vinod Chopra had called her a terrible actress after her screen-test for the film. She requested him for another chance, after having practiced the scene over and over again, she impressed the director. Vidhu told her to keep the momentum and he would sign her, instead of Madhuri Dixit.
Vidhu Vinod Chopra recounts how they were cash-strapped and some of the costs were borne by Jackie Shroff. 1942: A Love Story was a labor of love, a film which came with its own challenges. For me, however, it's the soundtrack that continues to linger, 25 years on.