Always Be My Maybe, Netfix's new romance of two estranged best friends rekindling their lost romance, is a movie with shades of When Harry Met Sally, it is just the breezy watch you needed this summer.
Starring Ali Wong and Randall Park as Sasha and Marcus, childhood buddies in San Francisco who form a connection over food and family- in this case Sasha's connection with Marcus's family since her own is too busy to have any time for her.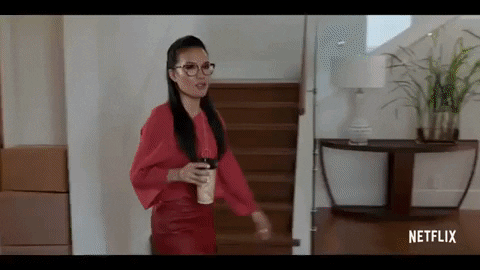 As they spend all their free time together, are they just "good friends" or is there something else lurking beneath those raging teenage hormones?! However Marcus's mother's sudden death changes the dynamics, as the two amorous teens given into their desires, and where else but at the back seat of Marcus's beat up car. No post-coital bliss here rather an awkwardness and a misunderstanding and we zip fast forward to 16 years later.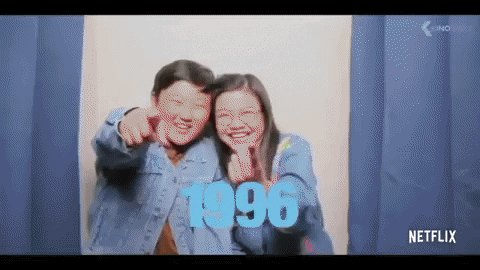 Sasha is a celebrity chef in Los Angeles, channeling her love for food imbibed from Marcus's mother Judy Park into a million dollar business. Sasha is engaged to an egoistic restaurateur Brandon Choi, which is more like a business partnership than a romantic one and their best laid plans go awry when Choi wants to postpone the wedding,
Sasha moves to San Francisco to open a new restaurant, and well things pan out differently. She once again comes face to face with Marcus, who lives with his father, works part time with him, still plays gigs with his high school band and has a bohemian girlfriend with dreadlocks. It's obvious Marcus is someone who doesn't like change and is happy to live in his comfort zone having no intentions of upsetting it.
The couple after their initial hesitancy find their groove back, but once again Marcus's inferiority complex comes to the fore. He is unwilling to accept his father may have found a new love or how he may have to adjust to life as the "non descriptive boyfriend of a celebrity".
When Sasha admits, "I love you and always have but I don't want you living my life for me , but  you need to understand that this is my life. But , I need to come back to you even when you are being the #$%% you are".
As Marcus is told he has just sat and let world pass by, he needs to take a chance on something, and Voila! Finally our lad accepts the home truths and love finds its way once again. For once you have a true blue love story, no calculating or conniving third angle, no melodrama, or sob stories, just two people who try to seek their best version through the other.
The film gives you a slice of Asian-American culture through our couple, who once again drive home the fact maybe nothing better than getting married to your best friend, if you have to. Wong and Park known for their comic timing, totally own the space, giving us this humorous yet realistic narrative.
If you are sucker for romance or just in the mood for a movie night, pick this one!