We Punjabi are obsessed with BMI; not the 'body mass index', which we are to an extent, but the Beeba Munda Index, which in other words means, 'a suitable boy', translated as the perfect son-in-law for the daughter of the family – he who was tall, good looking, and had a good bank balance and came from a 'khaati peeti' family. Now things can go awry if he engaged in just khaana and peena, then that's where the 'basal metabolic index' would come into play.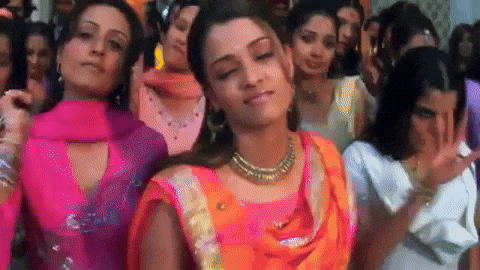 But, marriage is a milestone, an important one to achieve; the others, graduation, career and whatever may be your calling, secondary. Yes, you may argue things are changing, it's not so any more, a woman's worth is not judged by her marital status, well, you may be surprised it still is! Yes, according to a survey, the benefits of a marriage are being eroded by a woman's economic progress, in the day and age of gender equality each to his/her own, one may thing conversation regarding the M word are no longer of prime importance. You could not be more wrong, there is no escaping the typical conversation starter at many of our desi gatherings which go like this-
Person A (from a gregarious relative to recent acquaintance to a total stranger)- "How many kids?"
Person B (The Singleton, usually on the other side of 30 who could be single, divorced, polygamous or monogamous)- "None."
Person A : "Married?"
Person B: Answer could range from, "Was" to "Never been married!"
If it was the latter, you would get a sad look which could be translated as, oh you poor thing, doomed to a life of loneliness. The former is given a kind of twisted acceptance, 'ek baar try toh kiya'.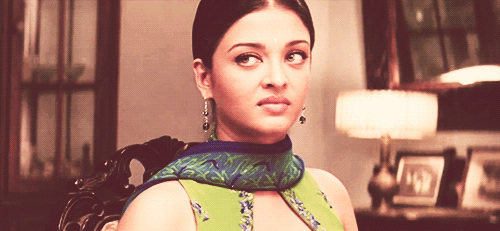 So, its hardly surprising, fairy tales and all those romantic novels always ended with, the Prince Charming and his damsel riding into the sunset with a happily ever after, yes we never had an epilogue on what happened post the first night and once they had their brood.
So like many young girls my age, I too grew up pouring over Jane Austen books and soon graduated to Mills and Boon's which fulfilled the 'romantic aspirations' of any gawky teen, the thread more or less the same, a beautiful woman and a handsome man meet, it's never love at first sight (subconsciously it may have been) he is arrogant, she has a mind of her own, they clash, fireworks, a misunderstanding and then the inevitable 'they live happily ever after'.
It's been a little over 206 years since we were first introduced to Mr Darcy and Elizabeth Bennet in Jane Austen's 'Pride and Prejudice', we have seen them in various avatars in the many adaptations and re-adaptations of the 'book' on-screen, stage but in narratives across. Women and their obsession with 'a Darcy like character' has been responsible for many a girl living in romantic utopia.
The theme is universal, a family with four daughters, the mother's obsessive ambition to seek 'wealthy handsome suitors' for her girls so as to marry them off into 'affluent families', where the daughters would be bathed in luxuries. The mother's scheming ways abhorred by the father and daughters validated with, "I am only doing this for your own good," is acknowledged, except by that one man 'who sees through her schemes.' He is the good, if not the better prospect, who is smitten by one of the daughters', but withholds himself, till he saves the wayward younger sister and realizes that it's his love for the older sister which made him do what he did, the family be damned.
So, in 2004, when filmmaker Gurinder Chadha decided to take Austen's "Bennets of Pemberley", England and transformed them into the "Bakshis of Amritsar", one wondered if Jane Austen was really a Punjabi in residence in Bath, England, writing stories about her Punjabi brethren, it seemed nothing had changed two centuries later.
So, Austen's England where people travelled by coaches, was replaced by the upwardly mobile diaspora who flew in airplanes to visit the 'motherland', home is where the heart is and a prospective bride as in this case. So as Hertfordshire becomes Amritsar, we are introduced to the loud, flashy Mrs. Bakshi played by Nadira Babbar with three daughters, Jaya played by Namrata Shirodkar, Lalita is the blonde manned Aishwarya Rai, Lakhi played by Peeya Roy Chowdhary and Maya, the younger sister played by Meghana Kothari.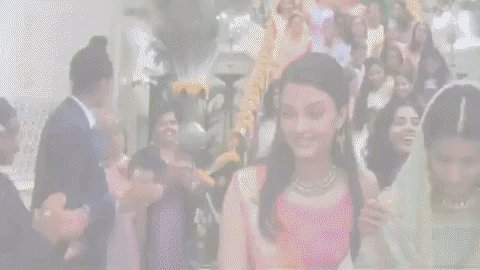 A handsome 'rich' hotel magnet Will Darcy played by Martin Henderson flies to Amritsar with his British born Indian friend Balraj played by Naveen Andrews and his headstrong sister played by Indira Verma. Balraj who seeks a 'rooted' (in this case submissive) grounded and of course beautiful girl to marry, is smitten by Jaya, but it's Darcy and the headstrong Lalita Bakshi who get engaged in a battle of 'wills' to say the least. So as corsets are replaced by sarees, and the waltz by some balle balle and a nagin dance to boot, the violins give away to loud dhols, Balraj and Jaya's romance relegated to the background is taken over by Lalita and Will whose love to hate turns into hate to love across Amritsar, Goa and Los Angeles, much to the mother's horror that her ever so sensible daughter Lalita getting involved with a gora, as foreigners are addressed, no racist connotations here. Hell breaks loose as the willful Lucky elopes with Will's nemesis George Wickham.
So in 2004 India, by when women were literally reaching for the sky and scaling new heights, I shall not give you a roll call on the women achievers but from politics to beauty, from heading the country, judiciary, police force, education to sports and arts and cinema, the ladies were calling the shots. But, in Gurinder Chadha's Austen meets Bollywood came with a cross cultural twist, but still caught in a medieval time lapse, as the ladies awaited their knight in shining armour not in handsome coach but a shiny Bentley, who continued to be Mr Money Bags, looking out for a wife who was more than happy to being the Mrs and in charge of home and hearth as the man ran the show outside.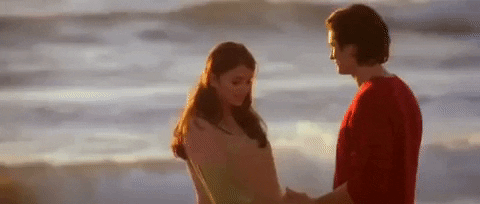 Ironically, the lead played by Aishwarya Rai, one of the most enterprising women off screen who had taken the World in 1994 by her confidence and beauty, may have been playing the strong willed Lizzy Bennet, but there was nothing to showcase her as a modern independent 21st century women. Her so called 'independent' streak was shown as her being a book worm, driving a tractor and being a son like daughter to her father, who somewhere saw her as the heir apparent who would run his estate. Unlike his other daughters Lalita seemed the least marriage material. She would obviously need to take care of herself, since the other three knew their way around.
So, as Lalita clashes with Will, its no battle of sexes here, rather egos, as she seeks acceptance for her sisters and their ways and her mother's vulgar obsession with wealth. Yes, her marrying a foreigner may have been seen as the 'rebellion and departure' but for someone who was to be judged to remain unmarried, marriage was her ultimate salvation, as she and Darcy tie the knot amongst much fan fare.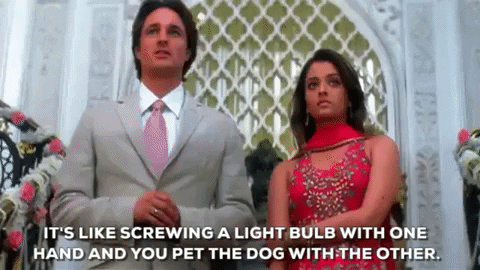 Years later, Helen Fielding in her Bridget Jones series, so fed up with the obsession for Darcy and marriage, a lot to do with the realisation that men like him were found only in books, Fielding killed him in the last of her books as she said, let the guys chase for once why should the lady be the one in waiting!
So as Bride and Prejudice or 'Balle Balle from Amritsar and LA' was a parody of what happens when Bollywood meet Broadway, an ode to the big fat Indian wedding, after all nothing sells than band baajaa and baraat. But, just a thought on what would Mr Darcy and Liz Bennett do in this day and age of 'insta gratification' and Tinder- would Darcy and Lizzy swipe right or left, without prejudice?!