Lets rewind back to four years ago, the year 2014, as the Fawad Express sped across borders, jumping on it both young and the not-so-young women. These women who were united simply by their love for Fawad Khan.
Yes, Fawad Khan, who was the most sought after export from Pakistan after 'lawn kurtas'. The so called Prince Charming with his good looks, deep voice and intense eyes, whose popularity quotient hit an all time high as the Indian audience lapped up his shows Humsafar and Zindagi Gulzaar Hai. He made the ladies go weak in the knees and their hearts miss a beat.
But my introduction to the actor was in 2007, at the special screening of Shoaib Mansoor's critically acclaimed and controversial Khuda Ke Liye, in Goa.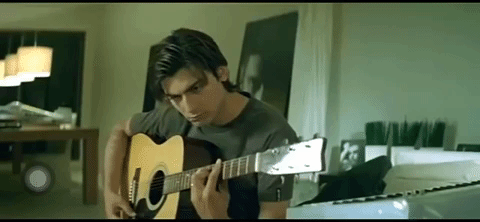 It was Fawad as the fun loving liberal Sarmad who gets waylaid. He drops his guitar and turns to fanaticism under the influence of fundamentalists. He endeared as the mislead young man as he repents his wrongs.
For someone who grew up watching Dhoop Kinare and Tanhiyana in the 1980s, my second introduction to Pakistani dramas came through Fawad  Khan, seven years after Khuda Ke Liye.
The witty, charming and flirtatious Zaroon of Zindagi Gulzar Hai, who falls hook, line and sinker for a classmate he loved to hate. As Zaroon and Kashaf, played brilliantly by Sanam Saeed, discover that under their "mutual" dislike through college could have been the first seeds of love. But as Zaroon metamorphoses from besotted lover to a possessive husband with his own regressive and chauvinistic ideas, Fawad's charm had you drawn into the story, so much so that I binge watched the entire show on YouTube and  re-watched it on TV yet again.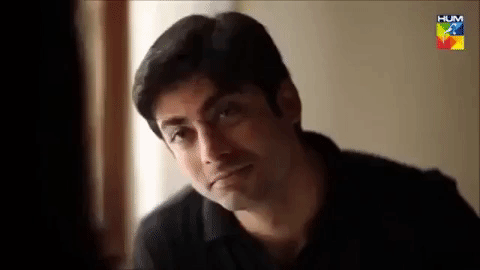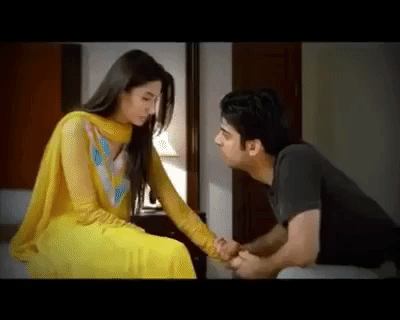 Soon after came Humsafar, Fawad played Asher, a man who is forced to marry his cousin, only to fall in love with her despite his initial hang-ups on their so vastly different backgrounds. But, Asher is a pawn who succumbs to his mother and childhood friend's manipulations. Leaves his adoring wife only to repent his actions. Soon after came the telefilm Behadd, a younger man who falls for an older woman, a widow with a teenage daughter.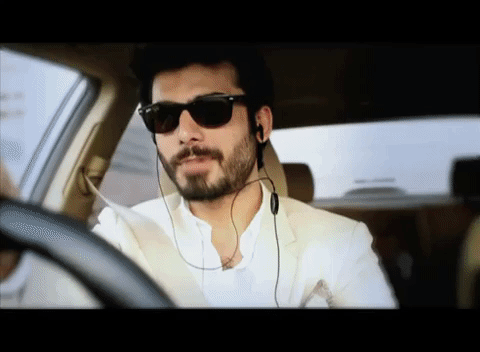 No surprises, he was obviously courted by Bollywood, he made his debut opposite Sonam kapoor in Khoobsurat. Playing a prince who falls in love with his father's physiotherapist, who turns the palace upside down with her antics.
Though Khoobsurat didn't give him platform to showcase his talent, it was Shakun Batra's Kapoor and Sons which gave him a bold canvas. Playing Rahul, the perfect son, who announces to his mother "that I am tired of being the perfect son, I have my  imperfections". As he makes his family accept and embrace his homosexuality, it was perhaps the first time a Hindi film had dealt with the subject naturally without the usual caricatures and hysteria.
"It's just another off the wall subject, it's just a character" said Fawad, adding "homosexuality is a subject you cannot take a negative connotation to, it's just an expression of people." Unlike his on screen characters, the real life Fawad is shy and modest about his popularity, but is he anything like his romantic onscreen characters I asked on behalf all his fans, his answer "Yes a bit, I can take a bullet for love,"
The love of his life, his wife of several years, Sadaf his childhood sweetheart who he had married. But, that didn't make a dent in his popularity which only soared.
A singer whose timber like voice struck the right chord has a mortal fear of dancing. Unlike his peers, there are no gym or workout selfies showing off rippling muscles or the perfect abs. Naturally slim Fawad admits he needs to keep his weight in check, since he is diabetic. He also jokingly admits that during Kapoor & Sons Rishi Kapoor had treated him to the most amazing lassi ever!
Apart from his film and musical career, which is on the back burner as of now, the actor also runs a fashion line along with wife Sadaf.
Though Karan Johar's Ae Dil Hai Mushkil was his last screen outing on Hindi screens, with his old TV shows re-emerging on OTT platforms it's a blast from the past to feast our eyes on the man who for many is a modern day Mr Darcy, who embraces his strengths and weakness.