'Papa Kehte Hain Bada Naam Karega, Beta Humara Aisa Kaam Karega' – a cute looking, or should I say 'Chocolatey' hero, strummed his way into our hearts thirty-one years ago. The summer of 1988 was no ordinary summer for many of us, teens who where gearing up for our "board exams", – but extremely distracted by this brown-eyed hero with floppy hair, and the most disarming smile. As his on screen girl-friend wooed him singing 'Gazab ka hai din socho zara', I can vouch for it – there were many of us who wished we could be her.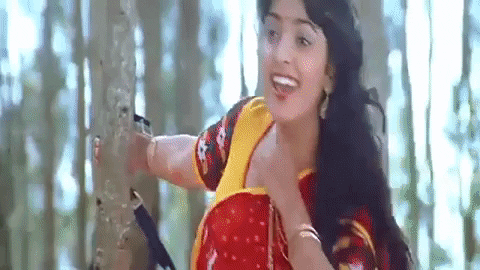 Well, the film was Qayamat se Qayamat Tak, a modern-day take on the timeless love story of the ill-fated lovers Romeo Juliet. The film which would propel its two lead stars to instant stardom and change the trend of love stories on screen. The film introduced us to Aamir Khan; but not many know that the film was not his first screen outing! Aamir Khan was first seen as a child star in Uncle Nasir Hussain's Yaadon ki Baraat, and post that starred in Ketan Mehta's Holi.
The film's female lead was former Miss India Juhi Chawla, who had made a blink-and-you-miss debut in Sultanat opposite Karan Kapoor – Shashi Kapoor's son whose 'Adonis' good looks had many a heart skip beats. But, coming back to Qayamat Se Qayamat Tak – this was the film which also began a trend of abbreviating long-titled films. The movie marked the directorial debut of filmmaker Nasir Hussain's son Mansoor Khan. However, the film was not titled Qayamat Se Qayamat Tak, it's original title was 'Nafrat Ke Waaris'. It was Nazir Hussain who gave it the name Qayamat Se Qayamat Tak.
The story of Raj played by Aamir Khan, and Rashmi played by Juhi Chawla whose love story is caught in a bitter feud between their two families. The two lovers defy their parents, but only to meet a tragic end, as family honour wins over love. So, as we wept buckets over the sad end to the Raj-Rashmi love story, wondering if there was a what-if-they-live-to-tell-the-tale? Mansoor Khan had, apparently, shot two ends – the tragic end when Raj kills himself soon after Rashmi is shot; and the other where they both live happily ever after. Apparently, Nasir Hussain was not convinced with the tragic end, and had asked them to shoot a happy end!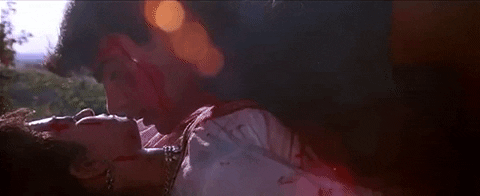 The soundtrack of the film, as has been with any Nasir Hussain production, was a chartbuster! From 'Aye mere humsafar', to the romantic 'Gazab ka hai din', or even the foot-tapping 'Papa kehte hain' – which became an anthem of sorts for all those students on the threshold of a new chapter in life.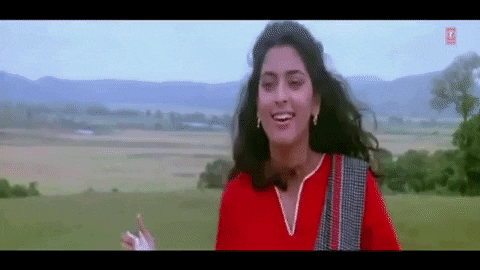 Qayamat Se Qayamat Tak's best-kept secret – we were introduced to 'Mrs. Aamir Khan' – Reena Dutta in the song 'Papa kehte hain'. A blink-and-you-miss appearance as a part of the college crowd; a girl, whose face Aamir gently caresses. Aamir, who was already married to his girlfriend Reena, didn't admit to his marital status – since a hero's 'married' status would have hampered his popularity quotient.
The film was initially to be directed by Nasir Hussain –  who had written the story – but a few days before the shoot, Nasir was taken ill and Mansoor came on board. Aamir's nephew Imraan Khan played the young Raj in the film. Not many people know that when they began the publicity of the film, Aamir would himself stick the movie's posters on walls and rickshaws, telling all "main is film ka hero hun". Who would have thought the young actor would, in years to come, become one of the most 'powerful' actors of the Hindi film industry! The 'perfectionist' Khan, who would redefine his craft with his own method!