The first time I ever saw Sridevi was on Oliyum Oliyum, the weekly Tamil Chitrahaar on Doordarshan every Friday.
The fact that it was a compilation of Tamil songs, a language which I didn't understand, was testament to how the actress fascinated me with her expressive eyes and impish smile. Giving me company was our Telugu help, who didn't understand Tamil either, but in her broken Hindi informed me that Sridevi was quite the rage in Telugu cinema as well sharing screen-space with the likes of A Nageshwar Rao, whereas in Tamil cinema she formed a formidable trio with Kamal Haasan and Rajnikanth.
My first Sridevi film was Moondrum Pirai, the original version of Sadma, screened as part of 'a movie day' in school, I was riveted by her performance as Viji, the woman with retrograde amnesia. As 6th graders we laughed at her antics and shed a tear for the 'nice man' (Kamal Haasan) who she instantly forgets when her memory returns. It was only much later one understood the gravitas of the performance, a grown up woman, who played a child so effortlessly, with flawless expressions, as she expressed the playfulness and anguish of the six-year-old she had regressed to.
Years later when I met her, I realized she was in stark contrast to her reel avatar; quiet and a woman of a very few words, she said, "the credit for everything goes to my director and co actors. There is no method once the camera rolls I transform into the character".
A few years later, I saw my favourite actor on Hindi film screens with Himmatwala, which marked the arrival of the actress who would reign as the 'superstar', outshining the heroes she starred opposite. Who can ever forget her bejeweled outfit as she jumped on decorated matkas singing Naino Mein Sapna opposite Jeetendra in Himmatwala?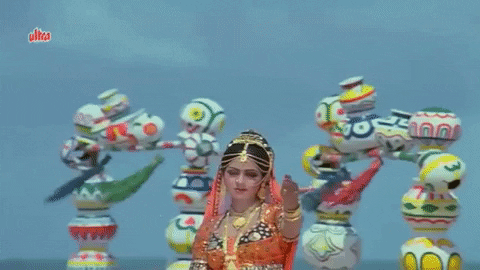 But Himmatwala was not her official Bollywood debut, it was Solva Sawaan and also for those who don't remember- she was the teenage sister of the protagonist Julie (played by Lakshmi) in Julie. Remember the song My Heart Is Beating – the little girl in shorts is none other than Sridevi.
Her initial outing in Bollywood were remakes of southern hits, and she was often cast opposite Jeetendra, with Jaya Prada as the other lead. From Tohfa, to Maqsad to Mawaali, even the forgettable Masterji opposite Rajesh Khanna are remembered only because of Sridevi. Her Tamil hit Moondram Pirai was remade as Sadma in 1983, which made the north Indian audience notice her arc as a performer. In 1986 as a chiffon clad Sridevi crooned Har Kissi Ko Nahi Milta in Jaanbaaz, she stayed with you despite it being just a guest appearance.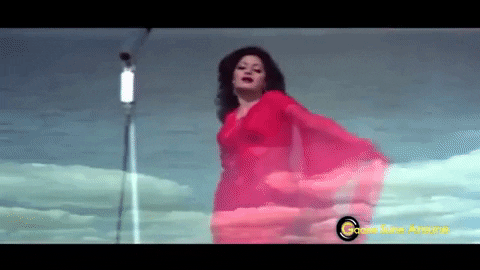 The same year as the Icchadhari Naagin in Nagina – who can forget her expressive eyes as she proclaims revenge in Main Teri Dushman. The film's premise may best be labeled far-fetched in this day and age, but she made it watchable giving it credibility.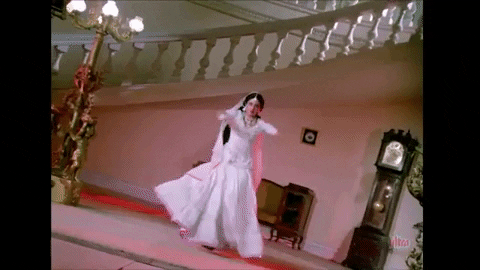 The late 80's were truly the reign of Sridevi on-screen. The reporter who takes residence in an orphanage run by a man (Anil Kapoor) who has the ability to turn invisible. As she Hawa Hawaied her way into our hearts, making comical expressions with abandon, she also had an impeccable comic timing and a flair for it.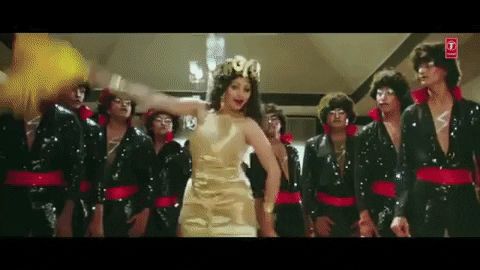 She had admitted, "I am the funniest at home, my daughters call me a joker. But I am like this only around my family and people I am close too and comfortable with". Her co-star Kamal Haasan had quoted that she was an "excellent bag of tricks".
On the other hand, though, only she could have seductively cavorted, rain drenched to Kaate Nahi Kat Te with graceful abandon.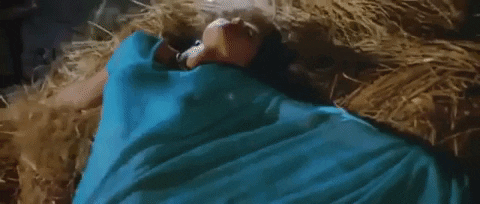 In 1989 she gave two spectacular performances as the eponymous Chandni in Yash Chopra, and then in a double role in Chaalbaaz. In Chandni she was poetry in motion, but a scene-stealer in Chaalbaaz. The timid Anju or the devil may care Manju, just meant two Sridevis were better than one.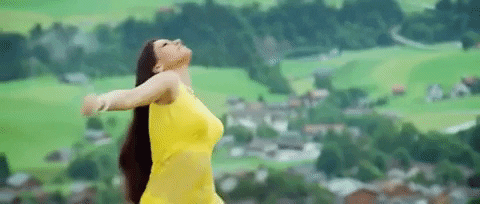 Her talent as an actor apart, Sridevi was in a league of her own when it came to dancing, from classical to modern she had an inborn rhythm. You could simply make out from her dance numbers that she enjoyed the entire process effortlessly. The song Kissi Ke Haath Na Aayegi, was filmed when the actress was burning with fever, but just one look at her expressions and who could have even thought that?!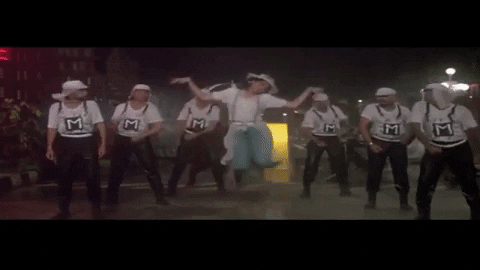 Yash Chopra's Lamhe saw her playing the dual role of mother and daughter, and Sridevi was perfection in every frame. From Morni Baaga Mein To Kabhi Main Kahun, Sridevi's appeal remains timeless bringing to life a range of characters from strong to quirky to complex.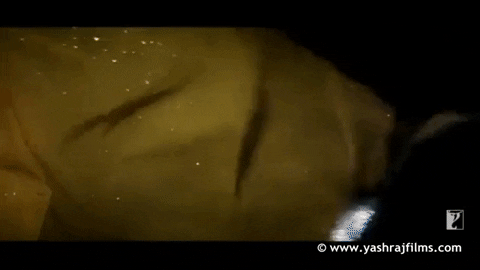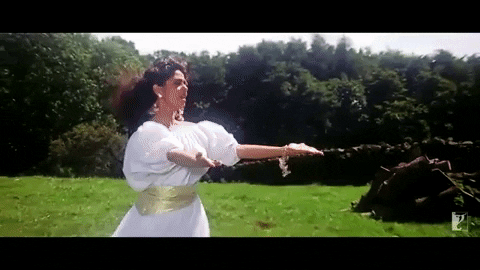 Though many critics felt her talent remained untapped in Bollywood and it was her films down south that gave her tremendous scope to showcase her mettle as an actor, but personally, to me, she was an actor who bridged the north south divide, she was a Pan-Indian superstar, and a global icon. She shattered the glass ceiling in an essentially male dominated industry, a reference point for generations of aspiring actors to come. She was a woman who worked in three of the largest film industries, a feat I doubt anyone has achieved. An actor who was not defined by Box-Office numbers or the banner, but by what she brought to the screens. To be honest, she outperformed her male co-stars, a film critic had once remarked to me .
Post marriage she took a break and spent time bringing up her two daughters Jahnvi and Khushi. When asked if she was anything like her mother who had a large hand to play in her successs, Sridevi was candid – "My daughters know where I am coming from, but my approach is very different, I cannot expect to be anything like my mother, its necessary for me to change with the times".
In 2012, 15 years since her last movie, she made a comeback as Shashi, the housewife who empowers herself in Gauri Shinde's English Vinglish, Sridevi gave a stunning performance proving that she was an actor who has an unfathomable reservoir of talent.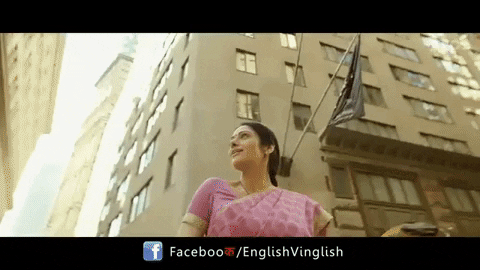 In July 2017, the actress completed 5 decades in the film industry, a milestone indeed. As Akshaye Khanna, who shared screen space with her in Mom said, "There is a difference between a fifty-year-career but fifty years as a leading lady, I doubt if that's ever happened in the history of cinema".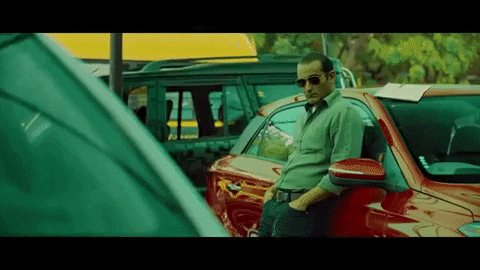 But when I asked the actress if there was something she was nostalgic about or a memory she cherished, she in her characteristic style answered, "Nothing really, I feel like I have just started my career, I am a newcomer and this is my first, it's a beautiful feeling. But wherever I am today I thank my producers, directors and co-stars for trusting me. Though I must say the pace of working these days is way better than my time, I love it".
My last meeting with her was during the promotions of Mom, a role she said had affected her so deeply that she would switch off on sets, "I have this habit of calling my daughters regularly and they were wondering why I wouldn't reach out during this particular schedule, I just wanted to experience my character's angst".
Excited about Jahnvi's debut which was to happen in 2018, she had said, "I don't want people to make unfair comparisons and they should just let her be".
But a few months short of her daughter's release, Sridevi's untimely death in Dubai on February 24 2018 shook the nation. It was the end of an era, an actor who is described as the 'last empress of the silver screens'. As for me she lives on as a montage of expressions and an evergreen symphony that's etched in your hearts.