Julie & Julia makes me hungry. Very, very hungry. There isn't a frame in the movie that doesn't make me deliriously hungry. There is so much sumptuous food in every frame of the movie, in whichever form; we see it being talked about, we see it being cooked, we see it being eaten. The movie based on a true story about a New York woman writing up a food-blog (before the crazy world of Instagram influencers began) who dives deep into the world of food vis a vis the famous chef Julia Child. Amy Adams and Meryl Streep are a treat in the movie, with every bit of them being in perfect complement to the food and the culinary genius that this movie is. More than a rom-com, more than a chick-lit, more than just another movie – Julie & Julia brings to fore grit, passion, perseverance, and sense of self before all else. The movie takes food as a champion of self-belief and reliance. Both Julia and Julie find themselves, their repressed voices, their unheard claims in a passion they feel for food. The movie not only made us hungry, it made us hungry for more – more of everything we got from the world, and the strive to reach that zenith.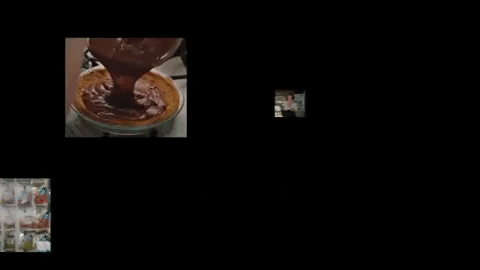 But aside from extended metaphors, the movie really did have us drooling and falling in love with food. The purest of all loves.
Like how Butter is signified in the movie, with it's ooey-gooey goodness that reveals itself in a sticky and warm setting.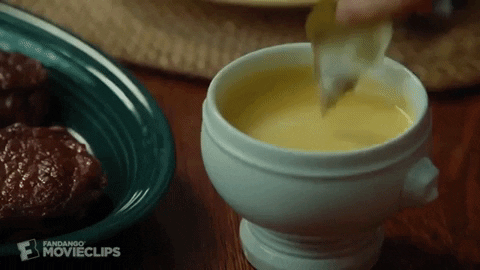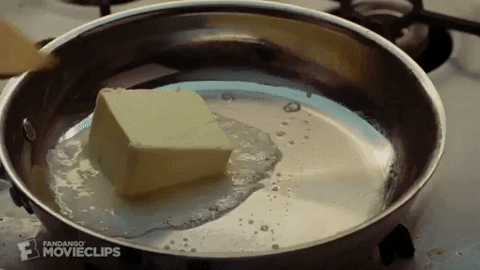 When even the most greens of greens, like salad favourite cucumber was braised and it was a revelation!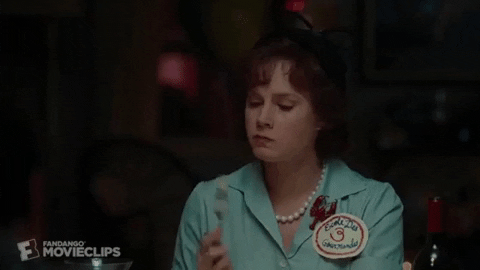 When the perfect slice of chocolate cake came from an equally perfect cake that was lathered in sticky perfect chocolate!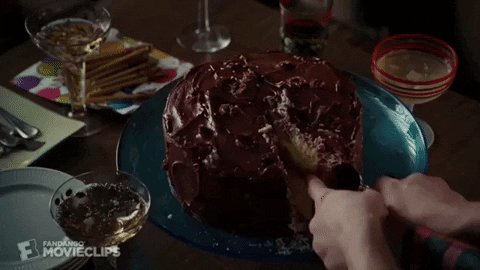 When a simple loaf of baguette was adequately melting in a pan of butter and oil, and seasoned with herbs and shiny royal red of tomatoes.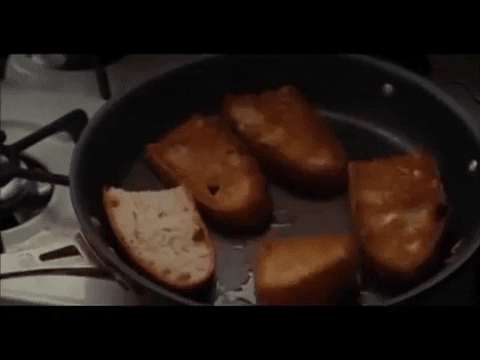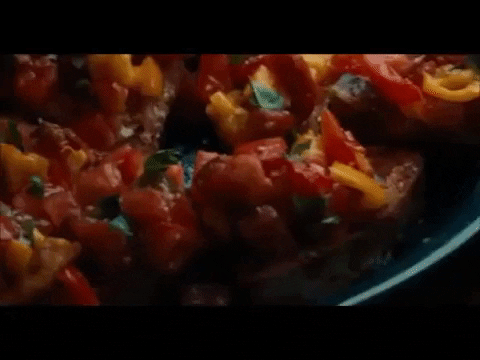 When Meryl Streep, Queen of Everything, showed that just how perfect a pan-flipping can be! 
When a fish wasn't a fish but something that was beyond in taste and feel!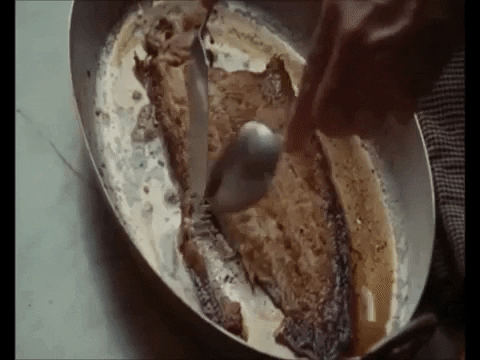 But the clinking and winking was no far from a treat too, because come on, you knew the magic that was unfolding in that pot on the stove!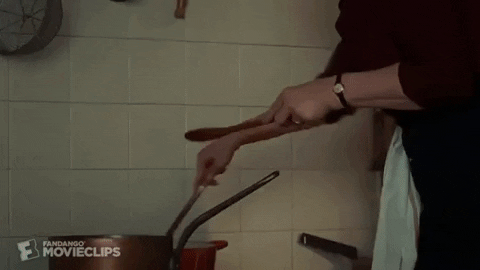 Or when all you could think of was HOW GOOD everything was on-screen, like a visual foodgasm that made you go agog and lick your lips from the sheer existence and imagery!