Cause it's a bittersweet symphony this life.
Trying to make ends meet, trying to find some money then you die.
I'll take you down the only road I've ever been down
You know the one that takes you to the places where all the veins meet, yeah.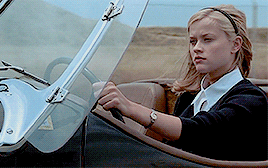 Hell hath no fury like the debauchery doled out by the characters of this revolutionary movie. Cruel intentions was not your usual teenage drama or comedy, it was insidious and delicious at the same time. It was also a feminist manifesto, some would say. The movie was completely run by women characters, and characters they were! From the focused, gullible, and prudent Annette to the clumsy Cecile to the pièce de résistance of manipulation and oeuvre Kathryn. The movie was so intelligently written, no movie has been able to dethrone its status as one of the most iconic story-lines involving teenagers. You may think we are exaggerating here, but very few movies showcase, honestly, the complications and tribulations of those who inhabit the ivory towers. Some of our favourite things, however were:
– The Power of Kathryn: Ok, hear us out. We know she was terribly manipulative and exploitative but she was single-handedly taking care of an empire. She was a dictator of taste, aesthetic, and social etiquette (even if they were questionable). She could literally make or break your social reputation in New York, and she had no qualms in doing as much.
– The Power of Love: Annette was a darling girl; no wonder Sebastian had his eyes set on her. Even thought their romantic relationship was fractured, Annette tried to believe in Sebastian's best. Sure, we all wished that the truth behind Sebastian's life didn't come once he died (spoilers!) but it was Annette's innate faith in her choices and ideals that made her hope for the best, and strive for the resurgence of truth.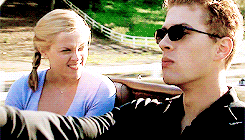 – The Power of Vulnerability: Sebastian was stuck in challenges that were valid, albeit coming from a place of a privilege. This movie taught us to follow our heart, even if our life depends on that decision, and even if we have to let go off our deepest innermost secrets and fears.
–  The Power of Banter: One of our absolute favourite thing about this movie is the constant banter between all the characters. It is witty, it is smart, it is scandalous, and it is vivid. Screenplays annotated with strong dialogues made this something completely different from a usual teenybopper movie.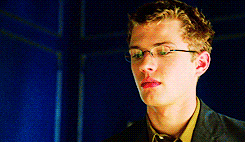 – The Power of Sexuality: Whether it was the sexual tête-à-tête between Kathryn and Sebastian, or the complete mishaps between Cecile and everyone else, or whether it was the chastity that Annette practiced and the philandering Sebastian did, the movie was wrought with raw sexuality in a way that was markedly different. The tropes weren't vulgar or unnecessary, they were knitted well and exuded a sensuality that was palpable through the movie.
– The Power of a Soundtrack: Just as we have started this piece, the movie gave us one of the most enthralling soundtracks, one that featured The Verve belting out the fierce Bitter Sweet Symphony. Whether it was Kathryn's public downfall or Annette's Jaguar drive or the flashback moments of her and Sebastian's short love story, the movie's soundtrack was out of this world!