During our research charting out the very best characters from shows in the last decade, we realised – all too unintentionally – that the decade was generous to storylines for women. Whether written by women, or written for them, the decade was punctuated perfectly by sharp portrayals. However, we did find two men worthy to be on this list! So for the benefit of viewers, we have sifted through a decade's worth of TV shows in an attempt to pick the 10 greatest show characters of the past 10 years. Some are obvious, some you may have forgotten; no doubt you'll agree with many and also deny a few.
So here we present our 10 best character picks of the last decade.
1. Fleabag (Fleabag)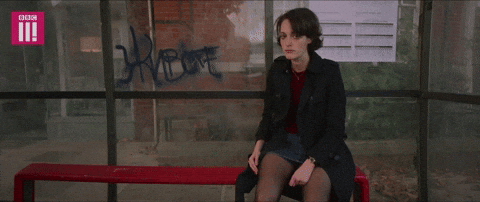 Phoebe Waller-Bridge blazed into our lives in 2016 with Fleabag, but our love for Fleabag and indeed Phoebe Waller-Bridge got strongly cemented with the critically acclaimed second season of the show that came earlier this year. A narcissistic yet self deprecatory, horny, dynamic, intelligent and totally reckless adult with shades of all of us made Fleabag one of the most compelling female characters we've had in the last decade. Plus Waller- Bridge's tete-a-tete broke the fourth wall and that made her seem so fantastically vulnerable at times, it was sheer genius to see Fleabag grapple with the realities of her choices.
2. Mrs. Maisel (The Marvelous Mrs. Maisel)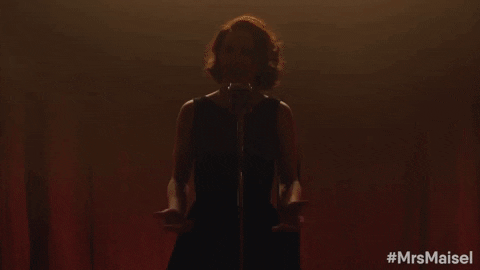 Miriam Maisel may be a fictional character from the 1950s, but she feels very real. She's imperfect, unapologetically confident and someone who holds her convictions very tightly. Midge certainly stands out as a young woman who takes chances and emotional risks; she always tries to make authentic choices, to follow her heart, one witty quip at a time. She is a devoted daughter, but is also someone who knows the best way to caricature her eccentric set of parents; she is a woman in love, but knows to adequately and comically wash dirty linen in public; she is a woman braving through a world dominated by men, singularly by cementing her femininity even further. These are lessons still relevant in today's society that we can incorporate into our own psychological well-being, and do it all with a little repartee!
3. Sherlock Holmes (Sherlock)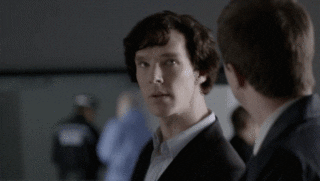 If anyone made us all fall in love with the famous detective again, it's Benedict Cumberbatch. An insanely smart but utterly strange fish, Holmes is a character for the ages and one that will no doubt have many iterations, but nothing beats the modern Holmes so adroitly played by Cumberbatch. Sherlock alternating between furious activity and catatonic stillness, seeming to be in motion even when still and to exist in his mind palace in a series of meticulously constructed tableaux when in motion is a sheer delight. Cumberbatch's Holmes explodes forth with extremely rapid bursts of text when itemizing his observations, his tone an exquisite mix of rigorously academic precision, dry wit, and an almost sensual pleasure that brings in a befuddle awe every time he is on screen.
4. Celeste Wright (Big Little Lies)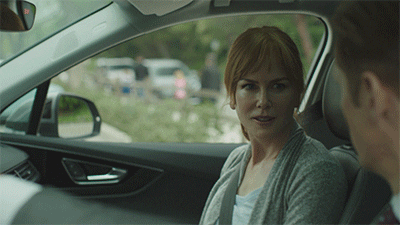 Celeste Wright's first impression is her perfection. Her outward lying perfect face, her perfect life, her perfect husband, her perfect disposition. But Nicole Kidman's Celeste is living a lie so extreme, she starts believing it as her truth, resigning to a fate abysmal. Celeste Wright relearns a lot as the viewers progress with Big Little Lies, and with every new chapter, she becomes stronger and more agile. The soft bravery of Celeste is an inspiration to so many women battling domestic abuse, her composure and her grace as she faces physical and emotional turbulence is worth such applause, it's unbelievable that how well the part is written. Emotional yet sturdy, Celeste exercises her agency in the most empowering way!
5. Rust Cohle (True Detective)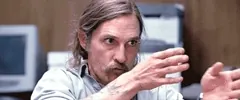 True Detective, with its slow-burn mystery shrouded in atmosphere as thick as the bayou, definitely won our hearts and minds, but none can deny half the fun of an episode is waiting to see which metaphysical concept Rust will tackle in monotone soliloquy. Life, death, religion, love, the fourth dimension, man's physical self as a conduit for violent action- Rust has a line for every topic and, thankfully, is always willing to share. He has a willingness to speak openly about ideas common to us all, but ones we are usually expected to suppress. And this why we need more of Rust Cohle amongst us.
6. Marcia Clark (The People VS OJ Simpson)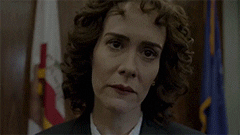 The People v. O.J. Simpson is all about hindsight; looking at a 22-year-old case with 2016 eyes. And no single character puts gender and race politics of that time into sharper focus than prosecutor Marcia Clark, who was scrutinized during the trial for everything from her childcare methods to her hairstyle. Played deftly by Sarah Paulson, gunning to win an Emmy like it's the Trial of the Century, Marcia Clark is a professional battling to be respected in a courtroom run by men, but she's also a truth-teller struggling with how much actual humanity she could display during the fight.
7. Queen Elizabeth (The Crown)
Claire Foy's youthful Queen Elizabeth II transports us to the monarch's days as a young woman who had to steel herself into a figurehead. We watched as she learned how to harden her heart and how to wear dowdy tweed suits as though they were armour. Claire Foy did a tremendous job at keeping up that mask of magnificence which always seemed to be on the verge of cracking, at least until her very last episode. Even Olivia Colman as the middle-aged Queen has done a stupendous job; she is utterly sublime as this older, wiser version of Queen Elizabeth II. From the get go, she gives Elizabeth a sharper sense of humour, and Colman's Queen has already mastered this transfiguration. Essentially, the quality of The Crown is untarnished, and both Foy and Colman are as exquisite as the Queen is.
8. Eleven (Stranger Things)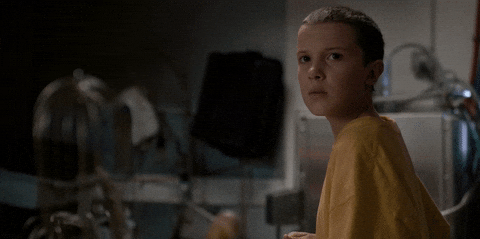 The silent force of nature we met in Stranger Things Season 1 had started revealing her real personality only in Season 2 which came this year. And watching her struggle with her anger and frustration while also discovering what having a real parent, friends, romance and a sense of self feel like gave us some of the most emotionally resonant moments. El has always been scary, but now we feel like we understand her a lot better. From killing bad guys to pigging out on Eggos, she inspired all of us to be a little out there.
9. Villanelle (Killing Eve)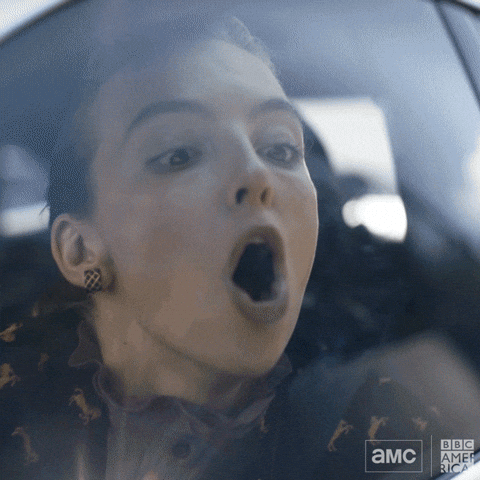 The world of TV hasn't seen a more fashionable and sassy assassin; Villanelle may be a complete sociopath and psychopath, but she's an endearing one. Played by Jodie Comer, she moves with ease between charming chats and dry one-liners to cold, calculated assassin with a unique talent yet boredom for the job. Comer has been applauded for her startling range as an actor; Villanelle switches between being menacing and adorable at will and with this, Comer leaves her audience entirely confused as to whether they're rooting for or against her.
10. Jessica Huang (Fresh Off The Boat)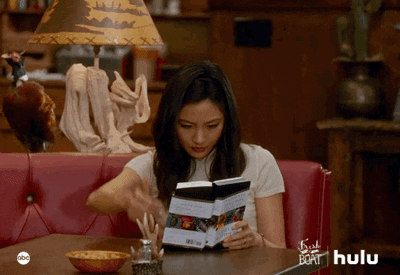 Well, here's television's greatest mom ever! Constance Wu's Jessica Huang is assertive, resourceful, and sharp-tongued, and possibly the greatest suspense author after Stephen King – if they'd just let her be! If you want to be coddled or treated gently, you are looking at a very wrong place. From her demanding expectations for her children to her critical business sense, Jessica takes no prisoners and tolerates no s#!t, but has her loved ones' backs! So even if she doesn't understand why her child wants to dress up like a gangsta rapper, she will reprimand him, to no end, as she drives him to the mall to get him the very garb he wants!
Also Read : 10 Awesome Shows That Will Turn You Into An Anime Buff