How long have you awaited a Black Panther sequel? Well, it's finally time to come out of the dark and mark your calendars as Black Panther director Ryan Coogler confirmed that the much anticipated sequel is scheduled for a 2022 release. The director took the stage at Disney's D23 Expo and confirmed that the movie will the hit theaters on May 6, 2022.
The @StarWars: The Rise of Skywalker cast is here, including @JohnBoyega, Daisy Ridley, Oscar Isaac, Billy Dee Williams, and more!

— Disney D23 (@DisneyD23) August 24, 2019
Coogler said the team is "taking their time" with the sequel on order to "get it right". Even Marvel Studios Chief Kevin Feige said that Coogler has delivered a treatment, complete with a villain and new title, but refrained from giving out further details.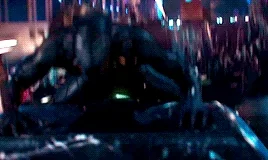 'Black Panther', starring Chadwick Boseman as the titular superhero, was a massive success when it premiered in February 2018. It grossed $700 million domestically and $1.3 billion worldwide, becoming the second highest-grossing Marvel movie of all time domestically, behind 'Avengers: Endgame'. It was also the first superhero movie to get seven nominations at the Academy Awards and it won three out of them. Further 'Black Panther' also made history with its nearly all-black cast; Letitia Wright, Lupita Nyong'o, Forrest Whitaker, Michael B. Jordan, Danai Gurira and Angela Bassett starred the movie alongside Boseman.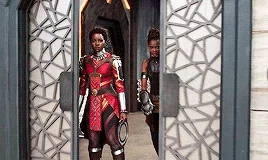 Upcoming Marvel Studios releases also include 'Black Widow' on May 1, 2020; 'The Falcon and The Winter Soldier' in the later part of 2020; 'The Eternals' on November 6, 2020; 'Shang-Chi and the Legend of the Ten Rings' on February 12, 2021; 'WandaVision' and 'Loki' in early 2021; 'Doctor Strange in the Multiverse of Madness' on May 7, 2021; 'What If…?' in mid-2021; 'Hawkeye' in later 2021 and 'Thor: Love and Thunder' on November 5, 2021. Phew, Save the dates!