Hello, Upper Eastsiders! Spotted! A bevy of lifestyle editors scrambling across One World Trade Center because S and B are back. If our luck is being bestowed upon then perhaps Nate is looking to be dumped by a delicious girl out of his league, all too because he couldn't think; Dan is probably a content creator for a long-reads website harping upon being a poor little boy stuck with big dreams; Jenny probably did an avant-garde, totally illegal fashion show outside the White House; and Chuck – Chuck Bass is possibly enamoured endlessly by how Blair is still the very perfect and ambitious woman as ever while her best friend Serena should totally be a Royal by now. 
A lot has changed since Gossip Girl's finale came, in real life and reel life, however with the news of it being back, we cannot wait for the insidious, hedonistic, but all too enticing world of New York's wealthiest. But because it is 2019, they do it all with a rainbow latte and an avocado toast in hand, listening to a podcast about climate change.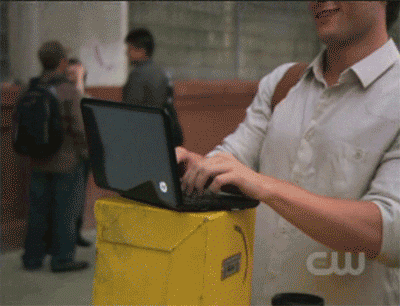 The 10 hour long episodes of the reboot is coming on WarnerMedia's soon-to launch streaming service HBO Max. And the project will be helmed again by original series writer and executive producer, Joshua Safran. There are no further details about the casting of the series; neither we have a solid air date, but all we hope for is that some of the original casting comes back; or at least a guest star. Especially when Leighton Meester, Chace Crawford, and Blake Lively are all open to revisiting the show.