Mothers are literally our worlds. Everyone thinks their mother is the best, and none of them are wrong. They define grit, grace, beauty, ambition, concern, empathy -everything without ever expecting acknowledgment. And sometimes, some creatives in Hollywood get it right. They get the essence of motherhood so perfectly that you can't help but miss all the shenanigans you have do with your mother! 
1. Susan Sarandon: Stepmom
Stepmom was the crying fest that jolted us so hard but also gave us a lifetime of moments that make us so emotionally jarred. Susan Sarandon's Jackie is the quintessential cookie-cutter mom whose life centers around her children, and when she receives damning news about her future with them she enlists his ex's new fiancee to help with the transition. The attachment Jackie has her with her kids and the subsequent detachment she needs to have to prepare them for the inevitable is the absolute definition of the unconditional love moms have for their kids!
2. Amy Poehler: Mean Girls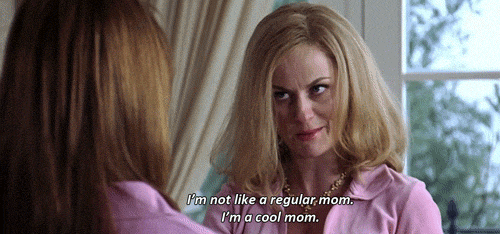 Amy Poehler's June is the most b*tchin' badass mom that there could be; she gives you fruity mocktails, reminds you to use a condom, practices your dance routine and memorises it, and documents everything for posterity. June is not your regular mom, she is your cool mom. Her velour track suits and silicons may fool you superficially but look beneath it, and you will find a mother dressing up her daughter like the queen she is even when she is injured and roaming around with a back-brace. You go June George, You go.
3. Sandra Bullock: The Blind Side
Based on a true story, this movie tugs at your hearstrings, but practically. It deals with issues of colour and socio-economic discrepancy with a dignity few movies do. Especially with Sandra Bullock's portrayal of Leigh – a rich white woman who seeks to adopt an adolescent black boy who has been schlepping from one foster home to another. The assuredness with which Leigh traverses the path as someone who will be questioned about her decision consistently, but still remain strong-footed about it is exactly how every mum is! She knows what's best for her family, and she does her best to get to that point. However, that has to be.
4. Julia Roberts: Ben is Back
Julia Roberts' Holly is the kind of mother who would single-handedly strive to protect and save her child from her odds redefining challenging limits one after the other. From making sure her son doesn't fall back into old dangerous patterns to saving his life in a very literal sense, Holly is all our mothers the moment they sense we are in trouble.
5. Meryl Streep: Mamma Mia
Oh the sisterhood of a mother and daughter, yes you read that right – the sisterhood and a friendship that a mother daughter share is shown wonderfully in Mamma Mia. A daughter's quest to find her real father before her wedding, and vicariously living through the past life of her mother Donna is such an interesting way to discuss a mother's life before she became, well, a mother. Meryl Streep's Donna has spunk, generosity, sensitivity, and adventure which just makes this all the more endearing to watch!
6. Jamie Lee Curtis: Freaky Friday
No matter how crazy you become, how absolutely bizarre your ideas are – it is a wonderful truth that your parents were crazier and bizarre-er. What better way to explain that with the brilliant portrayal of a different kinda teen-mom Tess played ever so hilariously by Jamie Lee Curtis. Granted it is actually her daughter inside her mom's body and vice versa but we are totally on-board with the coolness of Tess even if she wasn't body-changed. We mean, ambitious, successful, embracing of her daughter's very visual rebellion? Yep – she a cool mom!
7. Lorelai Gilmore: Gilmore Girls
If you need, you need me to be with you
I will follow where you lead
The Holy Grail of fictional mothers if you must regale Lauren Graham's Lorelai Gilmore with a title – she is the absolute definition of the BEST MOM EVER. From being fiercely independent, to being wonderfully curious, lovingly talkative, a queen of trivia, a pop-cultural nerd, with questionable taste in men but a big heart full of love, and one who has the best side-eye and an even better eye-roll! When Rory Gilmore mentions how all she wants to be like is her mother, everyone teared up – oh how they teared up. Because it is true, there is no one quite as eclectic as Lorelai Gilmore.
8. Natasha Richardson: Parent Trap
Natasha Richardson's Liz is calm, composed, pristine, and successful (well when she isn't nervously drinking at the prospect of meeting her ex husband). She is the ideal role model for her twin daughters who see her traverse the most challenging aspects of personal life with some optimism and a lot of grace. Plus, who doesn't like a good dresser for her mom so you can just burrow yourself in her wardrobe and then borrow everything she owns?!
9. Jennifer Garner: Juno
Some women are just born mothers, a thing that Jennifer Garner's Vanessa claims. And she proves it true in the movie. Unable to conceive, married to a man-child, worried about a million things, but sure about the want of a baby – Vanessa is a relatable millennial mother who is nurturing and trusting, already acing the aspects of being a mother.
10. Frances McDormand: Three Billboards Outside Ebbing
Nothing quite drives a mother like the need to avenge harm done upon her child. Frances McDormand's Mildred has nothing to lose anymore and that grit is visible in every tangent she embarks upon to take revenge on those who tormented her child. After all, hell hath no fury like a wronged mother!
11. Diane Keaton: Father of the Bride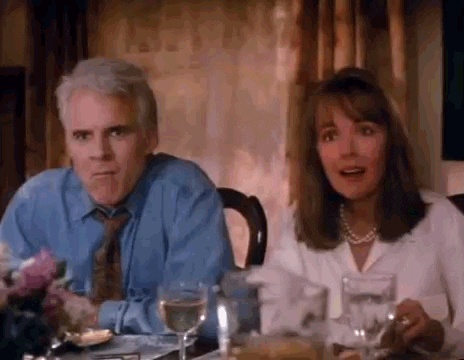 Father of the Bride, as the name has it is about the father of the bride, but the woman behind the father keeping him sane? That's the mother of the bride. The quiet demeanoured Nina who is welcoming of all the newness a marriage involves, while keeping her cool at times when her husband throws it out of the window. Plus she manages to be the ever-considerate mother who is helping her equally capricious  daughter go through pre-wedding jitters as well!
12. Laura Dern: Little Women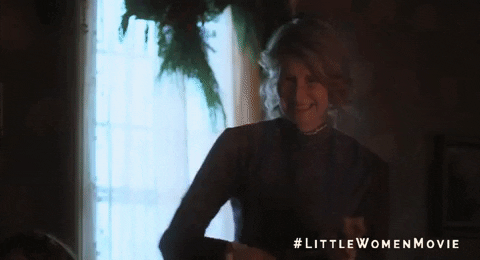 Its rather hard to be the mother of four boisterous and rambunctious and ambitious and perfect daughters, but its especially hard when you are single-handedly taking care of them, and almost an entire village who looks up to you. Marmee March embodied a selfless, caring mother who not only looked after her own brood but also of an entire community. In turn she also taught her daughters to act without expectation, and be full of gratitude but never indulge in self pity. It's her goodwill that often helped her daughters come out of the pickles they found themselves in!
13. Scarlett Johansson: Jojo Rabbit
Scarlett's Rosie is a woman of her own mind in the middle of an increasing bigoted society. A woman with dissent seeped in her heart, she tries to nudge her child towards a more just path, often encountering rigid views that are completely opposite to her. Of course, Rosie is met with an unfortunate fate, but not before leaving an important lesson for her child.