It finally happened, the maverick , mad hatter Captain Jack Sparrow  has been court-martialed. Actor Johnny Depp, who has reprised Jack Sparrow in  five of the Pirate movies, has been given the boot from the franchise. The 55 -year-old actor had predicted the same in May 2017 at the premiere of Pirates of the Caribbean, Revenge of Salazar, that he hoped they would not fire him from the franchise.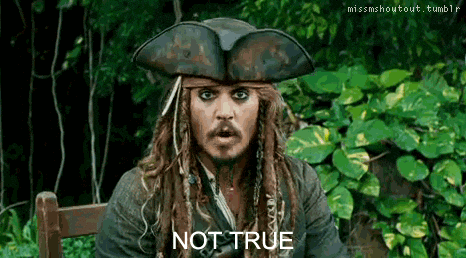 The inevitable happened , as Disney has bid Depp farewell as it plans a major reboot. The news has been confirmed by the original Pirate script writer Stuart Beattie who said that Depp is being ditched as the entire franchise goes through an overhaul. The Pirates franchise had been facing rough weather at the box office, as well as Depp's own personal drama's had made it a choppy affair.
Depp, in an interview in GQ in October had said, that they were looking for ways to get rid of him". But his unpredictable mercurial nature, like his character on screen and off it as well, had made it a tedious affair for the producers.
The actor's public split from wife Amber Heard and his own financial issues, he announced bankruptcy in 2017 , it seemed the Captain was all set to go down with waves. Depp will next appear in Fantastic Beasts , the Crimes of Grindelwald next.