Good times are rolling in for Keanu Reeves. It's only June and the 54-year-old actor bag is filled with movies. He began with gunning down bad guys in John Wick 3- Parabellum, had a self-satirizing cameo in Always Be My Maybe and even voiced an enthusiastic stuntman in Toy Story 4. The whole world is in love with him and now Marvel is always declaring its admiration for Keanu Reeves.
Marvel bosses have confirmed that they are in talks with the star regarding him becoming a member of MCU. In fact, in a recent interview, Marvel president Kevin Feige revealed that the Hollywood franchise tries to talk to him for every movie they make. Well, it'll be a dream come true for fans across the world to see Reeves in a superhero avatar. Meanwhile, the actor is currently filming Bill & Ted Face the Music, the third movie to unite his and Alex Winter's time-travelling dudes.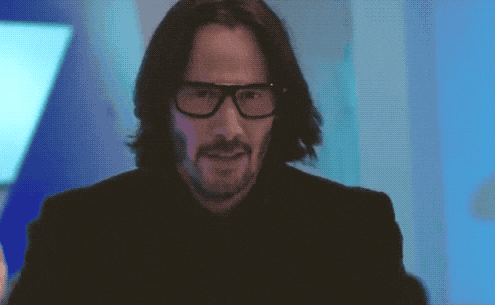 Marvel has been quite secretive about film plans post Avengers: Endgame, but sequels to Doctor Strange andBlack Panther are in the making. Scarlett Johansson is also filming a standalone Black Widow movie. An Eternals movie is also in the pipeline which might star Angelina Jolie. Maybe our prayers have been answered and Keanu Reeves is being approached to star opposite Jolie.