Memorable music, a sharp story line, chocolate-box characters and heart touching dialogues; Lion King has left no scope for us to not fall in love with pride Rock. It's not a tragedy film, yet it's an emotional roller-coaster that stands up even at 25 years to the same audience. Even after quarter of a century, the movie still makes us crack into roars of laughter and cry our eyes out. It's undoubtedly the mecca of all Disney movies.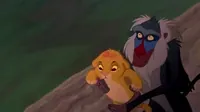 And now, Lion King comes to a full comes full circle as many of us eagerly wait for the release of the 2019 live-animated version in India. As you wait to set your eyes on the most beloved movie for all time, we would like to say that the new version is as good as the old one as it appears to be one of Disney's best remakes till date. During the worldwide premiere in Los Angeles, critics have labeled the live action remake a 'masterpiece', calling it both 'visually and audibly astounding'. Stars from Lion King, who lent their voices to the characters, including Beyonce, Donald Grover, Chiwetel Ejiofor, Seth Rogen and Billy Eichner were all present at the premiere.
READ: Shah Rukh Shares Voice Clip Of Son Aryan From 'Lion King' & He Sounds Just Like His Dad
And it's no surprise that Lion King has received such heaps of praises; after all it's not just a movie, it's a part of life and a lesson for life. To begin with, it's impossible to watch the film and not reflect on the relationship we all have without parents; no other bond in this world is greater than the one between a child and a parent and Mufasa and Simba's friendship, trust, honesty and love makes us crumble thinking about it. Not just that, but how many 90's movies have shown two guys raising a kid? Well, Timon and Pumba did that! Their groundbreaking mantra, the positive attitude and frequent doses of humour make all of us wish this talking warthog and meerkat were real, because life just seems so much easier and more relaxed when these two are around. No discrimination, no reservations, the trio of Simba, Timon and Pumbaa also taught us all that friendship is fluid- there's no boundary and you can be friends with someone you least expect – even if that someone could eat you.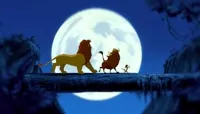 And then there's Scar the Disney villain that most of us have feared the most. He was conniving, creepy, and disturbing, and he also proved to be a great testament to how much pride can kill. His desire to have domination over Mufasa was parallel to that of Satan and if this symbolism doesn't petrify you into deep appreciation, we don't know what will. Lion King has struck all the right emotional chords at the right time. Besides leaving the lingering emotion that 'you must take your place in the circle of life', it also shows us the importance of the influential message behind 'remember who you are'.  Further, the words of wisdom from the crazy mandrill Rafiki is in reality the only inspiration you need.
Lastly, Simba's growing up and confronting with a vision of his father is a scene that still gives us the chills. And the live-animated version promises us shots that rival the best of what CGI has to offer now. Whether the vision is real or not, what won our attention is Simba confronting with the truth; he forgot who he was and what really mattered.  Though it's an entirely subjective, disagreeable and contentious notion, but somehow we are all in the same sad, lion-shaped boat. What Lion King showed or did is done before, but none could hit the right chords. Hundred Mufasas have been thrown off cliffs in a thousand different scenarios and we don't feel sad about all of them. But no matter how hard we try and work through it, The Lion King will always rip us to pieces, and we are glad of that.