Before I knew about the playground for the rich and famous, before I knew about the famous street market-  I knew colourful houses, a blue door and a small bookstore. William Thacker and Anna Scott were just a boy and a girl falling in love in the streets of Notting Hill in London while I and hopefully- no undoubtedly- the rest of the world were cheering them on.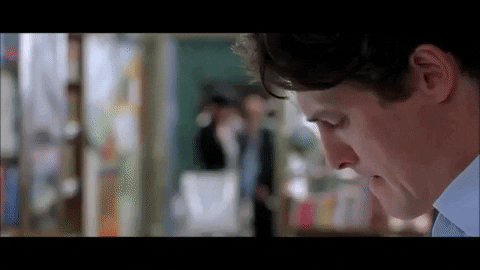 Let's backtrack. It's been 20 years since the magical movie making machinery gave us Notting Hill. The eccentric and endearing came together in this romantic comedy of a British book store owner and a Hollywood actress meeting by chance and falling head over heels. The recipe was perfect: a delicious actor, a brilliant leading lady, a full cup of supporting cast with a glass of laughs and two teaspoons of tears made this a hit at the box office and in our hearts.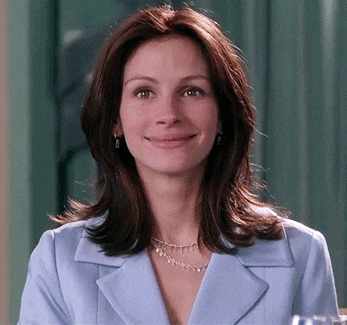 This dish was set to simmer with music hits such as : "When You Say Nothing At All" for the big moment in the garden to "Ain't No Sunshine When She Is Gone" for the misery he felt when they were apart and the fantastic rendition of "She" by Elvis Costello for the happy ending we needed and they deserved. Many a tape were recorded and many a listener was asked to stop playing these on loop.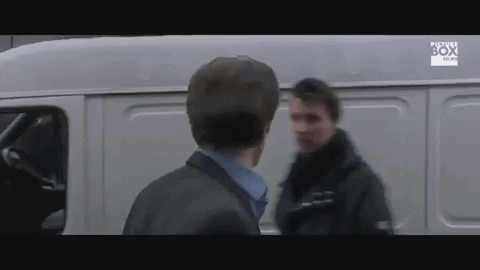 Julia Roberts was just a girl, standing in front of a boy (Hugh Grant), asking him to love her. This one line drove us in a frenzy. It was on t-shirts, cards and love letters. The audiences were moved- anger, happiness, 'awws' and 'aaaahs'. We felt it all because honestly it drove us to ask the question why was it so hard to find love and then led us to have faith. As another great writer, Shakespeare, wrote: "The course of true love never did run smooth". And boy this movie was a wild ride. Notting Hill and Beverly Hills united in this BAFTA winner and set a precedent that very few have come close to meeting.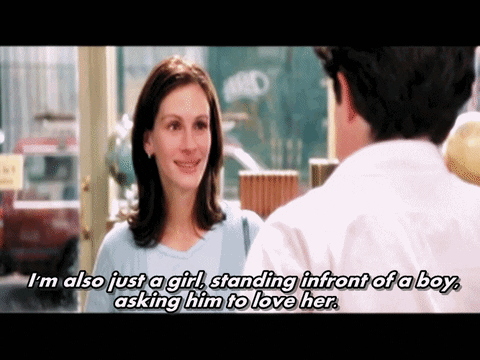 Do I think the movie was dreamy because of where it set? Yes. Do I think it was dreamier because of the beautiful Hugh Grant? Absolutely! As a young student in London, I was constantly awe struck with the pace of life but to be able to walk the famous weather changing sequence in Grant's shoes through the amazing lanes of Portobello Market gave me goosebumps.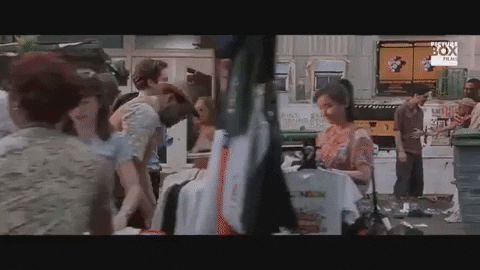 Another reason to watch this classic is to walk away with a lesson on how to use your location. Not just the Ritz for the finale but the simple bench in a garden that simply says-  "For June who loved this garden from Joseph who always sat beside her." A scene that not only gave Julia Roberts a reminder but the people watching it as well – some people do spend their whole lives together.
In the end, it's not just the cast, the plot, the set that makes this movie a winner. It's the fact that it makes you believe- in chance encounters and happy endings. After all, we all need a little escape now and then.