Matt Preston, Gary Mehigan and George Calombaris have called it quits as the trio confirmed that they will not be returning for MasterChef Australia Season 12. The trio was seen in the popular show's judging panel for one last time on season 11 finale on June 23.
The world class chefs, whose salaries exceed $1 million dollar each, are speculated to walk out of the show after Network 10, Australia's commercial television giant refused to up their pay by more than 40 percent. Paul Anderson, CEO of Network 10 was quoted saying, "Despite months of negotiation, 10 has not been able to reach a commercial agreement that was satisfactory to Matt, Gary and George". The cooking reality show, one of Australia's highest-rating programs will return in 2020, with a panel of new judges yet to be announced.
Thank you so very much for supporting @masterchefau over the last 11 years. We have loved every single moment… pic.twitter.com/pcliPGQS3s

— Matt Preston (@MattsCravat) July 23, 2019
MasterChef fans have seen many variations of the show across countries, but no other version had the essence like that of Australia's. All thanks to Matt, Gary and George! Nothing but Matt's sense of fashion, Gary's uncompromising cooking criteria and George's quips are attributed to the show's continuous success for the last 11 seasons. And now with the stars of MasterChef Australia calling it off, it remains to be seen if culinary show can continue with the same zeal and aura.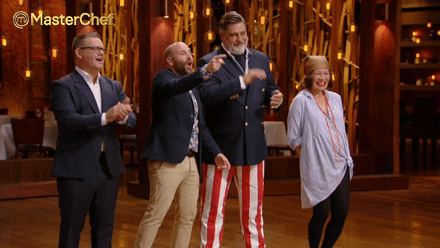 The signing off of the judges came amid campaigns by trade unions, which called for George Calombaris to be sacked after his company Made Establishment was fined last week for underpaying staff by almost $8 million. However, Matt Preston and Gary Mehigan are not related to the Calombaris' company in any way. A network spokeswoman said the judges' departure is unrelated to recent coverage of wage underpayment by restaurant empire Made Establishment.