His 'legen…wait for it…dary' role in How I Met Your Mother stole way too many hearts, but the beloved NPH is so much more! As the American heartthrob turns 47 on 15th June, let's look at 10 things you probably didn't know about Neil Patrick Harris:
1. He could've been 'Neil Patrick Rocket'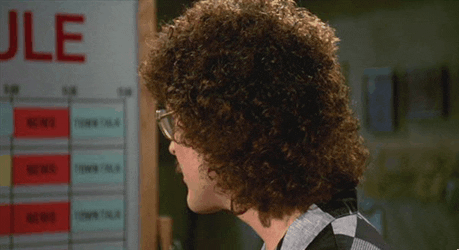 NPH uses all three of his names because another Neil Harris was already in the Screen Actors Guild, which doesn't allow two members of the same name. He revealed on NPR's Fresh Air with Terry Gross that he also considered using 'Neil Danger Harris' and 'Neil Patrick Rocket'.
2. He loves Red Bull…a lot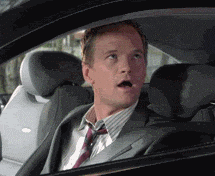 Find yourself a partner who loves you like NPH loves Red Bull. Yep, he enjoys the drink so much that you'll almost always see him holding a can of it. His free promotion of the beverage pushed Red Bull to reward him with a lifetime supply of it!
3. Love has its limits
If he loves it so much, he must have several cans of Red Bull everyday, right? Wrong, he just has two. He says, "The key to the Red Bull is this: slow drip. Sip it. Don't slam the Bull, or you'll go crazy-crazy and then fall into a slump."
4. The man's a magician
Really can't judge a book by its cover, can you? The uber cool Harris also happens to be an amateur magician. Trying his hands on tricks since childhood, he has was once the President of the Board of Directors of Hollywood's Magic Castle.
5. NPH and his partner, David Burtka became parents via surrogate
Partners since 2004, NPH and David Burtka became parents via surrogacy in 2010. Their twins, Gideon and Harper, are the cutest part of his Instagram profile!
6. Elton John performed at his wedding
As if his relationship with David Burtka wasn't dreamy enough already, get this -Elton John serenaded their wedding party! Set in the beautiful lands of Italy, this wedding sounds way too wholesome.
7. He loves food enough to create a special Instagram account for it
I've created the account '@nphfoodporn' on Instagram. If you crave pics of deliciousness give it a follow. Last night's meal is my 1st post.

— Neil Patrick Harris (@ActuallyNPH) February 8, 2017
On 8th February, 2017, NPH announced the start of his Instagram food blog in a tweet. Thought the blog doesn't have a lot of updates, you can find it at @nphfoodporn.
8. There's diversity in his veins
Actor, comedian, magician, producer, writer and singer — NPH sure wears a lot of hats. Plus, the New-Mexico-born is of English, Scottish, and German descent.
9. This is how he gets his hairstyle right
Ever wondered just how he maintains that signature mussed-forward hairstyle? The secret lies in Tancho Tique, a large Indonesian product which looks like ChapStick.
10. Went to the same high school as Freddie Prinze Jr.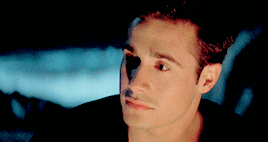 Remember the cute guy who played Fred Jones in the Scooby Doo movies? Yeah, that's Freddie Prinze Jr., and he was schoolmates with NPH. Lucky school, that one.