For an interestingly and offensively long time, South Asians in American cinema were treated with reprehensible stereotypes, and with tropes that are both tiresome and uninventive. However some purveyors have stood steadfast in changing the way people from the Indian subcontinent are given the on-screen treatment. Whether it was Aziz Ansari's Master of None, or Kumail Nanjiani's The Big Sick, or even Mindy Kaling's spitfire comedies like The Mindy Project – a lot of Indian writers have tried to push the envelope and not use their identities or ethnicities as a punchline at the end of a very lame joke.
So when the trailer for Kaling's new Netflix series, Never Have I Ever, dropped it wasn't as much about an Indian- American girl sushed behind books about medicine or engineering, wearing clothes that are dowdy, and daydreaming about Indian movie stars; the Indian American girl is your typical teenager in an American High School, reflecting upon her erstwhile unpopularity and general invisibility and swearing to have the best time ever. The storyline albeit is a been-there-done-that, but it is powerful to see a South Asian doing it all.
Much like when Jenny Han had written To All The Boys, and then Netflix picked it up with Lana Condor, aside from some plot lines that needed to delve into her Chinese ethnicity, the movie was bereft any connotations that Lara Jean's life was significantly altered due to that very ethnicity. For that matter, even in Ali Wong's Always Be My Maybe, aside from revelling in their mutual connection of their background, the two protagonists' love story was a quintessential romantic comedy without the overt references to any kind of questionable references.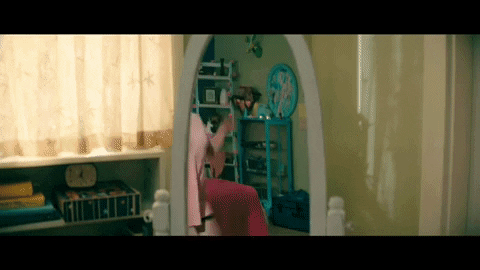 Every person who has grown up on Hollywood movies, especially those entered around a high-school romance, has unequivocally gotten the bug of wishing that they could just transport themselves to the life of glitz, glamour, gossip that was the lives of teenagers in America what with the proms, and the cheerleading, and the genre specific cafeteria seating – however between the blonde haired, blue eyed, white skinned students the dream was somewhat far-fetched and unrealistic; it wasn't as though there weren't any different looking – our looking – individuals, it was just that their story wasn't being told. Now with this series, featuring with the very effervescent Maitreyi Ramakrishnan, we are looking at the spectre of history in pop culture being redefined. Full with open conversations about sex (we mean actual boy thirst traps), the debauchery of being young and free, and the fast-forward individual fashion statements. Never Have I Ever is making a lot of brown girls feel recognised and their singularity celebrated, and we are so here for that!
Check out its trailer right here: