Joining the ranks of Disney movie classics that are being re-made into live-action movies is Hercules. And talks are doing the round that Loki himself, Tom Hiddleston will play the role of the uber-strong demigod Hercules' nemesis Hades, god of the underworld.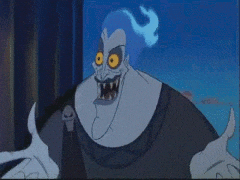 Disney's Hercules takes its inspiration from Greek mythology and follows the story of the demigod who was snatched by Hades as a baby and forced to live among mortals as half-man and half-god. As a teenager, Hercules must prove himself to retain his place among the gods- his father Zeus being one of them. We, however, don't have any other details yet on the live-action version of the movie as Disney is said to be still on the job of auditioning vocal talent for the many characters in the story. There's also widespread speculation that Benedict Cumberbatch also has his eyes on the role of Hades. Only time will tell what'll become of this movie.
The original animated version of Hercules made its debut in 1997 and was Disney's just 35th full-length animated feature film. The movie which featured the voice talents of Tate Donovan as Hercules, Susan Egan as Megara, James Woods as Hades and Danny DeVito as Phil grossed a cool $253 million at the box office.