Sonam Kapoor and Anand Ahuja welcomed a baby boy on August 20, 2022. The couple took to their Instagram to announce the news. They shared a post and wrote, "On 20.08.2022, we welcomed our beautiful baby boy with bowed heads and open hearts. Thank you to all the doctors, nurses, friends and family who have supported us on this journey. It is only the beginning, but we know our lives have forever changed. Sonam and Anand."
Now Sonam Kapoor's sister, Rhea Kapoor shared first glimpse of the baby boy. In the picture she couldn't control her tears after meeting Sonam Kapoor's son for the first time. Maasi Rhea Kapoor shared her photos with the little munchkin and it was an emotional moment for her.
She penned an emotional note that read: "Rhea masi is not ok. The cuteness is too much. The moment is unreal. I love you @sonamkapoor the bravest mommy and @anandahuja the most loving dad. Special mention new nani @kapoor.sunita #mynephew #everydayphenomenal." Reacting the photos, Malaika Arora commented: "Awwww masi tears of joy." Mira Kapoor wrote: "Adorable." Bhumi Pednekar also commented: "Tooooooooo cute." Apart from them, Khushi Kapoor and Shanaya Kapoor dropped red heart emojis in the comments section.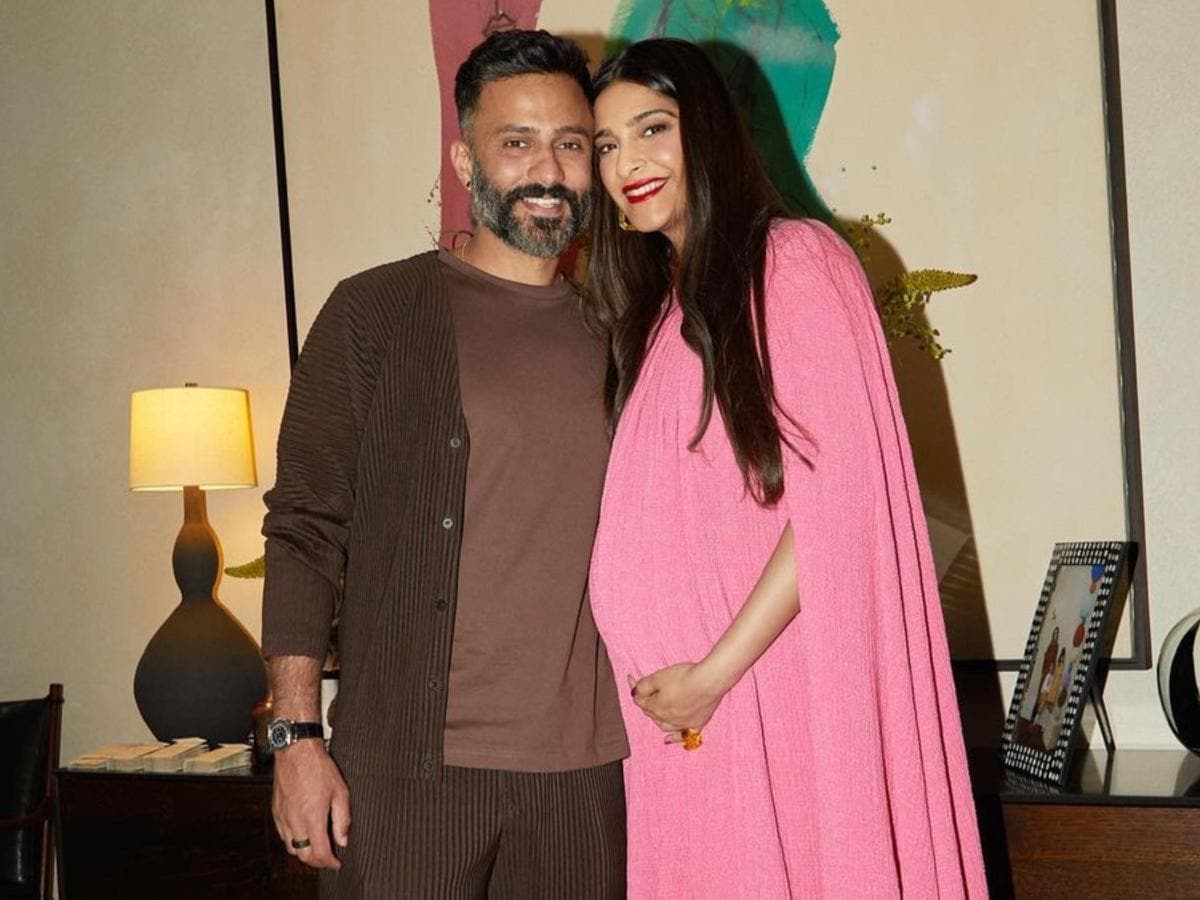 In a recent interview with Faye D' Souza, Sonam Kapoor talked about returning to the cinema. When asked if her career will be different after the baby arrives, Sonam said that she has always been a little picky and she is definitely not in the rat race. "I'm just doing my own thing. I don't think that will change, but priorities do change and I think that the child will become mine. The truth of the matter is that they didn't choose to come into this world. You decided to bring them here, so it's a very selfish decision," she said adding that she will try to do her best as a mother which also means that acting will take a backseat. But Sonam added that she doesn't think she will ever stop working completely."