We bring good news for all Netflix users- you can now buy subscription of the streaming platform for just Rs. 199. India's is the first and the only country to enjoy the benefits of the streaming service's latest introduction of the mobile-only subscription monthly plan. This initiative has been taken keeping in mind that Indians stream more on their mobile phone than any other device. Additionally the Indians are also the highest downloaders of content in Netflix globally. 
READ: 5 New Netflix Series Coming Your Way, Including Those Of Anushka & Masaba
The streaming company had begun testing mobile-only plan earlier this year in India, but it was rumoured to offer a Rs. 250 plan. According to Netflix's Chief Officer Greg Peters, a mobile-only plan would fit perfectly in India as the country has extremely cheap phone data plans which create a large audience base of people who streams content on their mobile devices.
Earlier, two major clashes were reported by Netflix as the company saw a rare loss of nearly 130,000 US subscribers. The two most watched shows Friends and The Office on Netflix which are being pulled for Warner Media's HBO Max in 2020 and NBCU Universal services in 2020 respectively is also expected to have a huge impact on the loss of subscribers.
READ: Apple Declares War On Netflix! Here's Why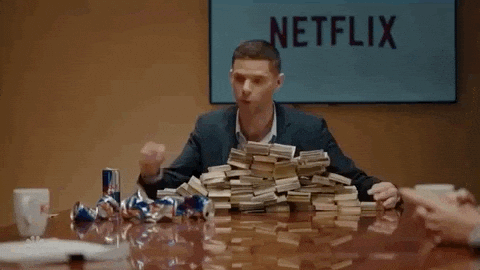 And now, maybe to overcome the loss, Netflix launched the new, low cost plan that will allow customers in India to stream content only on mobile devices. The loss of subscribers was blamed on price hike and failure of its slate of original content. Netflix has remained a niche player in the country because of its high pricing in comparison with competitors like Amazon Prime Video and Hotstar. It was, till now, the most expensive streaming service in India as it faces an intense competition from other local player such as Alt Balaji and Zee5.
In our hyperconnected world, people love and embrace digital technology with modest income groups. "The less they charge, the more cash they are likely to burn".