After India's defeat to Pakistan with 5 wickets at the 2022 Asia Cup, Virat Kohli opened up about his low phase in life at the press conference post match.
In the 18th over of the game, Arshdeep Singh dropped Asif Ali's catch, who in turn, smashed a six and a four in the next over to take Pakistan closer to the victory. Following the game, Arshdeep faced criticism from fans for the drop but former India captain Virat Kohli came to his rescue and backed the young cricketer by giving his own example.
At the press conference he opened up about not getting enough support when he was dealing with trying times after quitting Test captaincy earlier in 2022. The cricketer admitted that it was only MS Dhoni who sent him a text message after he gave up the lead in the longest format of the game. "A lot of people have my number, a lot of people give me suggestions, and a lot of people talk about my game on TV. But out of those people who had my number, I didn't get a message from anyone else barring Dhoni," Kohli said.
"You have respect, you have a genuine connection with a few people and it looks like that (Dhoni messaging him). It's two-way security, I don't want anything from them nor do they want anything from me," he added.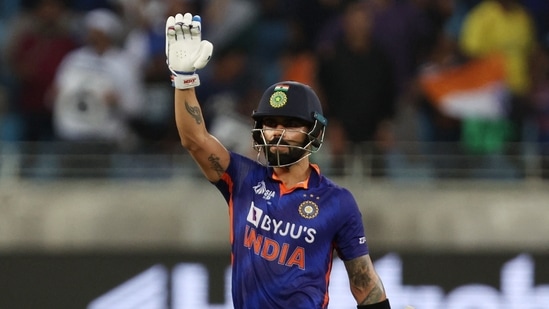 "Anyone can make mistakes. It was a big game and the situation was very tight. I remember when I first played in the Champions Trophy, we had our first game against Pakistan and I played a really bad shot against Shahid Afridi," Kohli recalled.
"I kept staring at the ceiling till 5 in the morning. I couldn't sleep, I thought I won't ever get a chance now and my career is over. So, all these things are quite natural. But we will get back together tomorrow, and when the team environment is nice, you get to learn," said the former India skipper.