Makeup can be tagged as being phenomenal when it seems effortless and proficient. To skilfully make a person or yourself look flawless requires great patience and knowledge of products you are using and the skin you are working on. Your skin type determines the kind of products you are using and how much of it you should be using. Even after following the standard steps of applying makeup, do feel like your makeup still gets oily and shiny after a few hours? Well, that is because there are few other unknown rules about makeup that everyone applying it on oily skin and everyone who always gets a cakey aftereffect should follow.
Let's go ahead and figure out how you can prevent makeup from getting oily and greasy.
Step 1: Apply Setting Spray
I know it is traditionally recommended to apply a setting spray after your makeup is done but trust me this works beautifully in keeping you makeup in place, with no smudging and getting oily. A lightweight setting spray essentially builds a layer over the skin and helps deflect surface shine for a natural matte finish. It blocks the oil from penetrating through your makeup and making you look shiny.
Step 2: Apply a Primer
With oily skin, it is usually recommended to use just a little bit of the primer and apply it on the T-Zones of your face, evenly and smoothly. The main purpose of a primer is to minimise fine lines and pores, and increase the longevity of your makeup. Please do not use too much of the product if you do not want it to look cakey. It keeps the oil from penetrating through your makeup.
Step 3: Apply Setting Powder
This is actually an old trick used by make-up artists. Again, do not misunderstand that a setting powder is also used after the makeup is complete. What it does is it creates another barrier on top of that setting spray and soaks up all the oil that tries to sneak through the foundation. Just a tiny bit of the translucent setting spray before going with your foundation, will make you look killer!
You don't want to use a lot of it, just take a small amount and dust it all over you face or on the parts that tend to get oily. Prevent yourself from doing this…
Step 4: Apply a Matte Foundation
It is highly recommended to use a mattifying foundation for oily skin. A simple rule of makeup being 'less is more', you are suggested to use only a small amount of it, if you don't want to look cakey and greasy. Apply it smoothly and evenly all over your face, leaving out the T-Zones. Use the remaining foundation in the sponge to tap over the T-Zones.
Remember! Don't apply ridiculously thick and heavy layers. Keep it subtle.
Step 5: Apply Concealer
Use a less coverage liquid concealer on your oily skin. Apply it underneath your eyes and blend it properly. Concealer helps you hide all the dark circles and scars in your face and gives you an even undertone. Again, just use an amount which is actually required for your face and don't make it appear layered.
Step 6: Bake It!
The last step is to use the same setting powder and set all these products in place. For makeup to set in on oily skin, it is usually recommended to use a sponge beauty blender than a brush. Apply it all over your T-Zone or areas where you usually tend to get oily. Let it sit on your face for 5 mins. Finally, use your brush and dust it all around your face.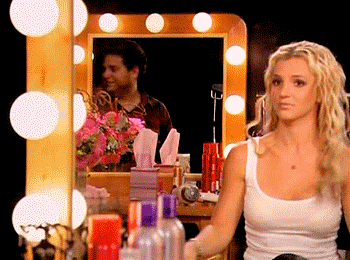 Once that is done, go ahead with your usual makeup and you'll be free from any kind of oiliness and greasiness and look your best and be your confident self as you step out for an event.  We hope this helps people with different skin types, especially oily ones.