While we love shopping in malls, we agree that going there may pinch your pocket a little too much sometimes, especially when you're on a budget and want to shop till you drop dead! This is when we escape to explore the hidden treasures in our local markets. To make you a smart street shopper, we have put together these tips (out of experience, ofcourse!) that will help you dig out the best clothes, beat the chaos and to make sure you never feel lost. Read on an thank us later! 
1. Don't Give Up On The Price, BARGAIN!!!
Don't be ashamed. Bargaining is a skill that you need to master before you get to the streets and become a pro. Hold your money in your pocket till you get a satisfactory deal. Don't be too surprised by this but you can start the bargain with an amount as low as a hundred bucks till you reach a common consensus.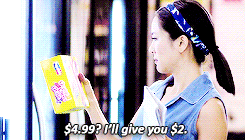 2. Hold Your Excitement
The best way to get a good deal is by not letting the shopkeeper know how badly you want to buy the product! Showing eagerness will only make them quote a price higher than usual and no bargaining will work.
3. Buy In Bulk
If you find an outfit that matches your style at a particular shop, spend 5 more minutes exploring the pile of clothes there, you never know a very cute dress might be lying at the bottom of it. Not just that, buying more than one product from a shop will automatically make the shopkeeper give you an extra discount!
4. Know if the Clothes Fit you Without Trying Them On!
Well you know you don't have the luxury of trying on the clothes in a trial room in a local market. So how do you know if those jeans or trousers will fit you? Simple. Button up the trousers, hold them upright from the waist and loop it around your neck (Yes, do it). If the two ends over lap, it means the trousers are too loose; if the ends are far too apart, the trousers are too tight and if the ends only touch each other without choking you, buy it!
5. Be Comfortable
Save on a little more energy by making sure you're dressed comfortably and wear a pair of sneakers because there will be a lot of walking to do!
6. Know What You Need and Where To Find It
Save your time by not wandering in the streets, getting distracted by every thing you see. After visiting a market a few times, you will know the best corners to shop and where to get what from. Once you figure that out, make a stop there where you need to and you will save on a lot of time!
7. Plan A Visit On Weekdays And Non-Rush Hours
The crowded streets of the market will only leave you so tired and exhausted on the weekends. So plan to go shopping on a weekday when the market is less crowded. Apart from the crowd, you will see the shopkeepers entertain you a lot more and show you the best clothes from their shop since only a few customers come in.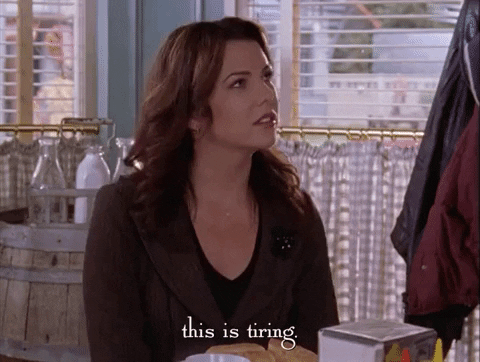 8. Remember To Check For Defected Products
Trust us there is nothing as disappointing as coming home to find the products that you have purchased are defected. Always scan the clothes that you are buying very carefully. Look for holes, stains, stretched threads, torn stitched, everything! This may take a few minutes extra but save your shopping loot from turning into a waste.
9. Keep Hunting
Do not settle for the common trends and clothes that you see hanging outside every shop. The secret to finding good clothes is digging deeper. Get inside the shops and explore the piles of clothes. Look for things that are not so common and would suit your style!
10. Pick Your Company Wisely
Shopping alone is the best and you must try visiting the street market by yourself once. But if  you need a companion, tag along with a friend who understands you fashion sense and has a stamina to shop!