Want to fit into that sexy blouse? No bones about it. Seriously, why burst a pataka when you can look like one? Here, a plan that does not involve starving, just 7 easy ways… read through!
STEP 1 – REDUCE WATER RETENTION IN YOUR BODY
Bid adieu to processed food! Hello fruits, veggies and all things nice! Cut the salt intake to reduce water retention in that will-fit-into-that-damn-blouse body. DO NOT EXCEED 500 milligrams of sodium per day.
BLOCK ALL THE JUNK!
STEP 2 – EAT WELL AND SLEEP WELL
Do you scrap off dinner? Do you go to bed with the hunger monster? Are you answering yes to this question also? WOW! NOT! You are messing things up! It is a no-no! You are not supposed to send your bod into starvation mode. While it is advisable to skip carbs, say yes to high protein snacks! YOU NEED TO ALSO SLEEP SATISFIED!
Also, happy girls are the prettiest, that grouchy face won't sit pretty on that blouse – CAUTION: AN EMPTY STOMACH KILLS YOUR VIBE AND MAKES YOU ANGRY!
 STEP 3 – DEEP BREATHS AND SOME PAMPERING, MORE IMPORTANTLY EAT MINDFULLY
Did you know increased amount of oxygen can change one's metabolic rate? Stand with your hand on your stomach, breathe deeply and slowly through your nose, repeat the same at least 7 times. Close your eyes and imagine yourself in that goddamn sari for a more calming effect!
Pamper yourself through the day, have a pedi, a long hot water bubble bath or lather on some facial products. LUXURIATE!
Chew slow, savour the taste -Focus on your plate and you'll be less likely to eat more than you need.
STEP 4 – FIBRE IS THE FIX
You need at least 40 grams of fibre in your body per day! Eat high-fibre food like whole grains-barley? Or quinoa, nuts and beans, sweet potatoes and leafy greens- these will keep you full for a longer time. A smoothie is a healthy blend-and-go morning breakfast, you can even have a big portion of salad for lunch and bake or sauté them for dinner.
STEP 5 – EARLY TO RISE… IS THE WISE WOMAN WHO WILL FIT INTO THAT BLOUSE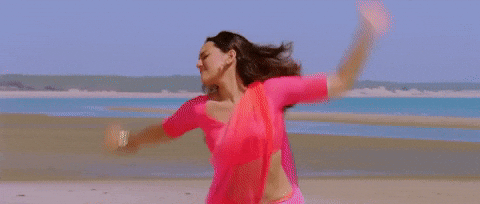 Your new morning routine? Brushing, taking a shower… and some exercise to speed up that metabolism throughout the day. JOG, woman! Put on them hot yoga pants and do a couple of asanas. Something better? Put on a bolly vid and dance along!
Minimum – HALF AN HOUR, 3 TIMES A WEEK
STEP 6 – STEER CLEAR OF SUGAR SLUMPS
Say goodbye to sweet sugary drinks. Your rebound? Water and unsweetened tea. GREEN TEA DEFINITELY HELPS TOO! – according to The American Journal Of Clinical Nutrition adding green tea to a diet and exercise programme can help the body burn up to 40% more calories per day.
STEP 7 – REDUCE CRAVINGS
Small meals, every three hours, are your best friend. Keep yourself from falling prey to hunger pangs. All we are trying to do here is not triggering a binge because that's the last thing you need. You can also look at your pretty blouse every 5 minutes for the same effect! SNACK ON LEAN PROTEIN! GREEK YOGURT OR SOME ALMONDS?
Your bod and all its goals need a rhythm – eat at the same time every day. When you stick to this routine you are less likely to be grazing!
STEP 8 – STICK TO IT!
STEP 9 – LOOK LIKE A PATAKA!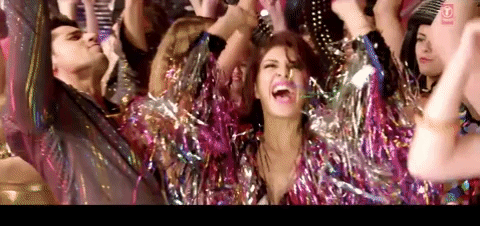 STEP 10 – THANK US LATER!