Just like Indian cuisine, dance forms, another indelible and sought after part has been, towards the Indian culture, of Indian fashion. Whether it was traditional or full of elaboration or whether it was winding but was elegant, the fashion statements that came out of India spanning across seven decades are definitely something to talk about. And we have narrowed it down to the absolute nuanced version of these statements.
1. 1940s
The first fashion statement that we really paid attention to in the Indian space was that of the Jaipur queen, Maharani Gayatri Devi. Often dubbed as one of the mot glamorous women to have been in the world, not just India. Whether it was her horse riding avatar in her Jodhpurs or her wonderful chiffon sarees, she exuded so much elegance and oomph in however she dressed up, there was no doubt that she was voted in the world's most beautiful list, time and again.
2. 1950s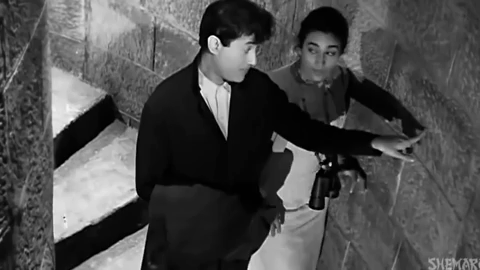 This was the era of smarmy men, gorgeous leading ladies, a whole lot of black and white glam. Whether it was through the pulled black sweaters, Oxford shirts, monochrome slacks. The idea of fashion was minimal yet exuberant. Whether it was the handsome Dilip Kumar and Dev Anand, or the stunning Nargis and Madhubala. The fashion completely classy.
3. 1960s
With the swimsuit clad Sharmila Tagore, and the bobby pins of Asha Pareekh, with pastel sarees of Waheeda Rahman; the 1960s were all about classy strong women, and their fashion spoke volumes. As ambitious and exquisite the dreams of these women were, as fantastic their fashion choices were too.
4. 1970s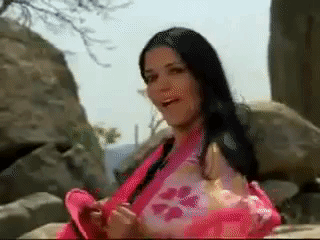 Every other person during this era sported the bell bottoms, the knotted tops, the big hair, the western influence in fashion. Whether it was in Bollywood, or otherwise, 1970s saw a lot of colour, a lot of structures, and a lot of modernity that was otherwise veiled. Bollywood stars like Amitabh Bachchan, Zeenat Aman, and movies like Bobby really changed the fashion definition of our country.
5. 1980s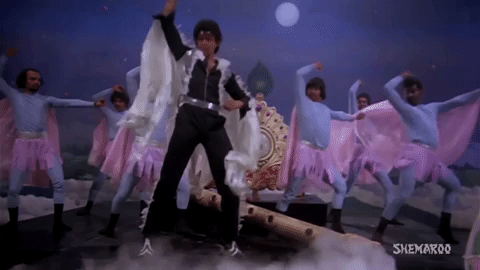 You had your television stars, your disco era, your cricketers, and your Bollywood over the top fashion quotient at an all time high. It was a renaissance period almost for those who relied on sartorial elements because India as a country was going through massive changes. We were now at ease, we were now taking leisure as an activity, and we were of free will to be opulent and flamboyant. As we saw even in the fashion.
6. 1990s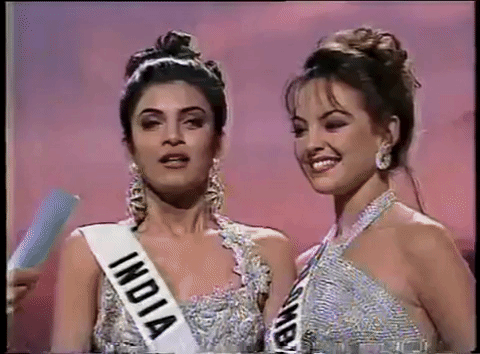 Even though we have had had a Miss World in the past, 1990s brought the global queen phenomenon to India with Sushmita Sen and Aishwarya Rai becoming Ms. Universe and Ms. World respectively in the same year. This opened up the wide and aspirational dream of being a beauty queen, wearing a tiara and being at the helm of adoration. Girls across the country made Ms. India their aim. This era also brought out Manish Malhotra, the Bollywood designer who completely changed how fashion in movies was seen; from the Rangeela wardrobe to Dil Toh Pagal Hai. Fashion was for everyone to consume, and this time it wasn't closeted within a typical Indian realm, but on our screens in the living room, as well as in the glossy monthly magazines like Femina.
7. 2000s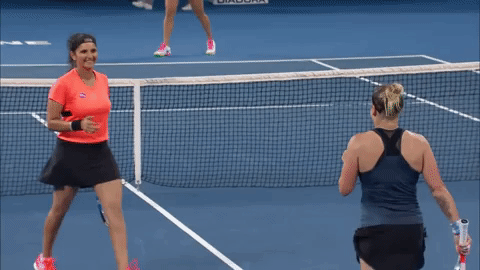 Even before athleisure hit the Indian fashion scheme there was Sania Mirza. And just like the Amritraj brothers, and Paes Bhupati, this tennis star became quite the sensation. And not just on the court, her sporty look garnered a ripple effect in the Indian consumer industry with countless girls now trading heels and flats for sneakers; poofy dresses for cotton skirts, and neon tops for fitted tshirts. The girls were now ready to play it rough, and look darn cute at the same time.
8. 2010s
And finally, just how things usually come full circle, from the global attractiveness of Gayatri Devi to Indian celebrities making a mark fashionably on a global platform. From designers showcasing in international fashion weeks, to our actresses shining like diamonds on the Met Ball Gala as well as Cannes Film Festival. The 2010s are when fashion really became one big pond of equality, and no longer was India an underdog. No longer were we just of the dramatic clothing. But of the significance of being truly international and forcing the world to take notice.