We help you avoid any last minute hassles. Stick to cotton and linen, these fabrics are highly absorbent. One could also experiment with nylon instead. Nylon tends to dry up faster. Break the all-white monotony, how about decking up in pastels this Holi? Unleash the power of 'mix and match'!
Contrast your look. Bold dupattas, even scarves, prismatic footwear, chunky earrings, beautiful bindis, are some ways you can bring an unexpected twist to your outfit. Do not forget to put on your sunglasses! Not only are they going to be protecting you from the glaring sun, the sunnies will pep up your outfit. If you want to stick to the tradition of wearing of white on the day, think about adding funky, quirky pin-back 'attitude' badges.
If you're making use of clothes already available in your closet, darker coloured bottoms make sure the colour is easier to get rid of.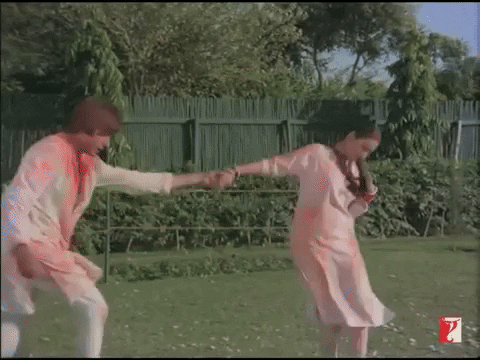 Light on layers, breezy fabrics, wearing a white suit-salwar has been quite a Holi-hit since a long long time. We suggest you stick to cotton when opting for the same. You don't want to wear anything that sits tight on your body, clothes clinging to you stiffly is neither a comfortable feeling nor a great sight. Colours stand out bright on all things white.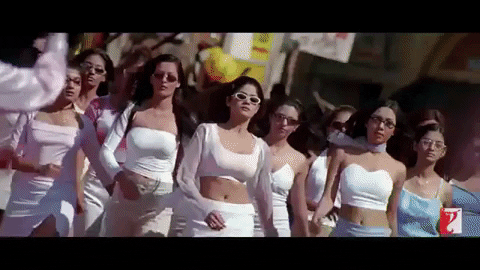 White, again. Bollywood says yes to skirts and crop tops, adding a layer of mesh to give your monotone outfit an additional detailing is a good way to go when styling your Holi outfit. Or even a sheer blouse to go over your spaghetti top, adding textural elements, it is your time to play, for real, there's so much you can do.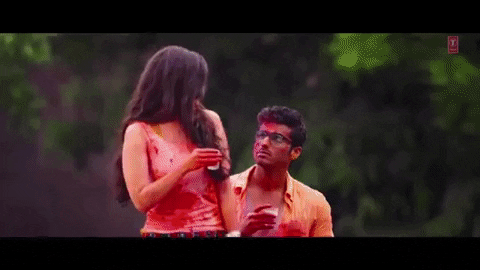 A flared skirt and a tank top is agreeably the most comfortable outfit that comes with assured ease. Dance around as much as you may! Loop a belt, cinch your waist, tuck that top in, let your ladylike charm emanate!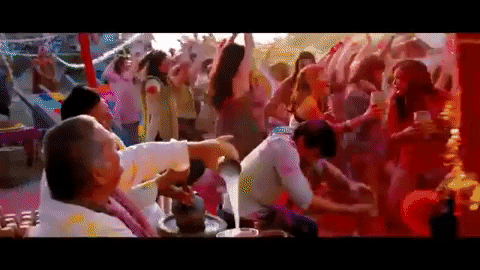 Why not bring in your own colours? Wear a coloured shirt and pair it with white shorts like Deepika Padukone. Resting cozy in our wardrobes, shorts are super comfy, they've made their way to a woman's basics. We all have a pair and a dozen.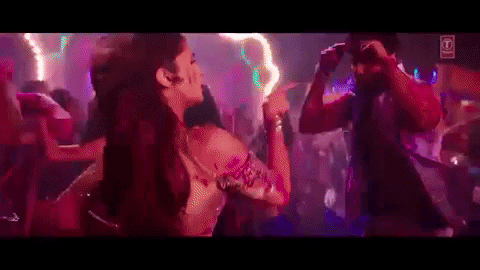 If you have a Holi party planned, show up in a fancy lehenga Alia Bhatt style.