Thrill seekers, if you're visiting the ruins of the Chernobyl Nuclear Power Plant in Ukraine, you'll soon be able to take home a piece of the site's radioactive history. In your livers!
A team of scientists from the U.K. and Ukraine have just produced the very first bottle of what they're calling 'Atomik' vodka- artisanal spirits made form water and grain harvested in Chernobyl's once forbidden exclusion zone.  However, even though the zone surrounding the reactor plant was initially declared uninhabitable by humans for 24,000 years following the 1986 meltdown, the makers have assured that 'Atomik' is no more radioactive than any other liquor in the market.
Atomik co-founder and University of Portsmouth Professor Jim Smith described the artisan vodka as "possibly the most important bottle of spirits in the world" as he believed it would help the region recover economically. The professor further said tests on the vodka showed that, following the distillation process, only "natural Carbon-14" radioactivity was found, which in line with any normal spirit drink. Even though just one bottle of Atomik vodka exists now, the founders hope to cap at least 500 others by year's end and sell them to thirsty Chernobyl tourists.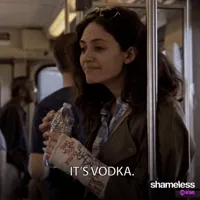 According to Smith, 75% of the vodka's profits will go back to Ukrainian locals living in exclusion zone villages, which have seen scant economic development since the nuclear disaster more than three decades back. Apparently, 'Atomik' tastes like rye whiskey with "fruity notes."