Some women love flowers and some love shoes. But none can understand true love better than the woman who loves bacon. The crispy, smoky, delicious bacon makes our hearts flutter romantically. The only food that's salty and sweet at the same time, this true love has two flavours rationally at odds with each other and yet, lives in perfect, synchronized harmony. It's a soul food that brings polar opposites together.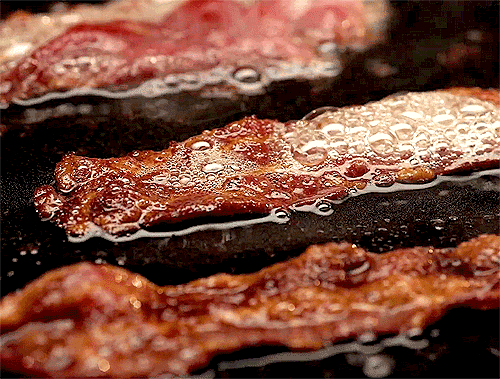 Bacon is one of life's guilty pleasures and its popularity shows no signs of abating. Doesn't the smell of bacon sizzling on the pan release a sense of warmth and comfort like no other? The savory flavour of bacon promises us nothing but joy just like true love is meant to.
To all the times bacon proved itself to be better than true love (yes, its competing mankind).
As per the age-old saying goes, true love happens once in a lifetime. Or maybe two or three. But bacon? It happens several times a time – only if you want to.
Your human love is fleeting. And bacon? It stays in our arteries for eternity. Now you tell me who is that true lover?
It won't be wrong to say bacon truly stands by your side anytime, any day. Even if nobody loves you, your bacon will.
The crispy bacon will never ever divorce you over a misunderstanding or misdeed. Not only this, it'll also never disappoint you.
And finally, the best part – it doesn't nag or complain. Even if you keep it in the fridge.
Bacon- you greasy, fatty, deceptively delicious meaty bastard. We love you too!