You are a sweetheart! You're the most delectable meal out of everyone and there's nothing in comparison to you. You're the kind of food that inspires poem. Or at the very least, lovey-dovey essays, like this one! You bring together two of my soul foods- pasta and cheese and the way you blend them together is impossible to resist as you make my taste buds jump for joy.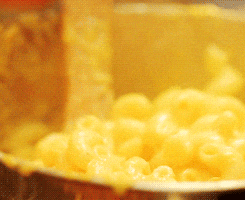 Mac n Cheese, we have been through it all together. Every time I dig the kitchen looking for something to eat, you are patiently waiting for me to see your beautiful box (yep – you are great even if I don't make you from scratch). When I have had too much to drink, you help me sober down. When I need the warm blanket of comfort after a bad day, I always find you waiting there for me patiently. You're not just my favourite food, but also my best bud. You've always been there for me and I just wanted to tell you how appreciated you are. We love you when you're dressed down, we love you even when you're too hot to handle and we also love you in your calm, quiet moments. But when we realised how supportive you are of bacon, you, mac n cheese, became my heart's desire.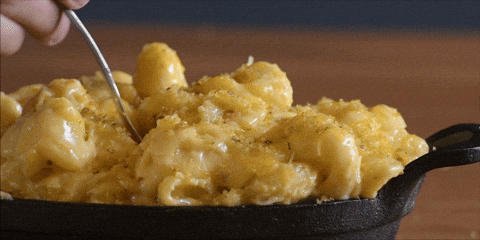 It doesn't matter what shape or size you come in, you always make me smile. Your variations never fail to surprise me. Whether you are the classic or jazzed up or even lobster-ed, I can never have enough of you. Be it the low-brow versions or the upscale multi-cheese and pancetta versions, you never fail to tempt us. But we especially love a homemade version somewhere in the middle; even the foodiest foodies can't resist the temptation of throwing on a pot of salted water, dumping in the whole pack of macaroni only to come back in a few minutes to add whatever mix of cheese is available. Celebrating your loveliness knows no end and you deserve a special mention for never disappointing my cravings every time I open the fridge. I can heat you again and again and again and still enjoy you the same and I sincerely wish everyone on this planet could. Only then one could grasp the mightiness of your simplicity.
We have come a long way, Mac n Cheese, and have really built some special memories together. We've really come to love your family and all we ask from you is please continue to comfort us, delight us, surprise us and make us swoon.