Our favourite confectioneries, milk and chocolate, went ahead and made a baby – the soft and gooey fudge. It's addictive and rightly so, the texture and the flavours are to die for. Arguably the most underrated treat, a fudge can cheer you up even in the worst of times. And can anyone ever get bored of nibbling on a fudge?  No matter what it is that makes your heart tickle, fudge has you covered. From eggnog and vanilla bean for the kid in you that loves Christmas, peppermint for the brave hearts to old school caramel toffee, fudge has it all. Told you, there's a little something for everyone.
Our personal preference, though?
The boozy fudge; a combination of two of our favourites – alcohol AND chocolate! It's a dreamy partnership, to say the least. And, it gets even better. See, there's no bad time to have a fudge. Whenever your palate needs a do-over or you're simply craving chocolate after a hard day at work, a bite of this delicious, soft, little sweet will melt your heart, right to the core. If you think it cannot wipe off your blues, think again!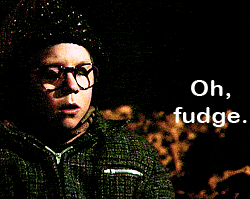 I have been a loyal lover and this (eye) candy is the only one I have eyes for. We travel everywhere together and no matter how much time we have with each other, it's never enough. And the (sugar) rush, oh, it's everything.