Do you remember that enlivening moment in Free Willy when the orca broke chains from the amusement park and finally leapt into the wide open ocean? Well, now every whale and dolphin in Canada can leap into freedom as the country banned the practice of keeping whales, dolphins and porpoises in captivity.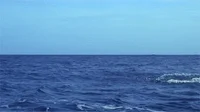 Bill S-203 or 'The Ending the Captivity of Whales and Dolphins Acts' means anyone found holding the animals captive or procuring their embryos or sperm can be fined up to around 2 cr. However, not everyone who holds cetaceans captive is exploiting them for money or entertainment; hence the bill colloquially as the 'Free Willy Act' makes exceptions for animals that are being rescued and rehabilitated, and for limited scientific research.
It's a hard-won victory for cetaceans and human-rights activist as the bill took four years to pass through the Canadian legislature. The bill, which was first proposed to the Senate in 2015, will finally return for royal assent before it finally becomes a law. At times like these, when marine life conservation has become such a severe threat, the world thanks Canada for protecting these magnificent creatures.