Hypocrisy runs wild when it comes to me, during the wedding season. Now don't get me wrong; neither am I against love, nor cohabitation, nor being together. What I am may be against is, the 'need' of it over the 'want' of it. The commercialisation that is replete during weddings is also perhaps a factor in me being significantly against it. I mean, do we really expect our parents to earn and earn and earn and save up all their life simply so they could throw me and my fiancé a big fat party? That's such an insane demand to make! Plus the entire bit of marriage leans a little too much in favour of men, and if anyone knows me, they know that is just one red flag being hoisted at full mast.
Now this is why I don't like weddings. But where is the hypocrisy? I will tell you where. It's in the double tapped posts on Instagram with beautiful peonies and lilies set upon tables, women twirling in their elaborate lehengas, the families reveling in love, the food catered to perfection. Is it okay to want all the paraphernalia around weddings but not really want a wedding? Is it okay to gag at the sight of all your friends and acquaintances getting married one after the other but also low-key wishing you get invited to those just so you can sashay in something blingy and pretty with baubles? The point is how do you fervently hate something when it is constantly in your face?
Weddings are all about love and unity, but those are personally last in the list of things that the function is about. Those are also the last thing people like me are envious of. Whenever I see celebrities getting married, I gloss over the girl's Sabyasachi, and the exotic venue the wedding is taking place at. Whenever I see a common couple getting married, I love that in that very moment these two are happier, but that ultimately love will fade and their marriage will be about finances and responsibilities.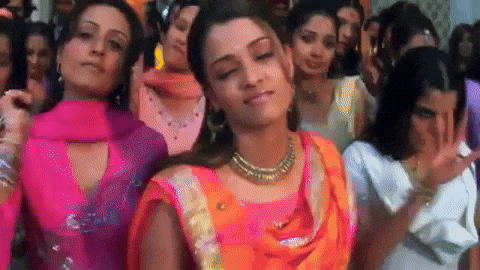 When you are anti-wedding during shaadi season, you need an extra layer of endurance. You need to not only avoid the glaring glances of everyone around you begging you to get married too, but also keep away from the sheer temptation of wanting it for yourself.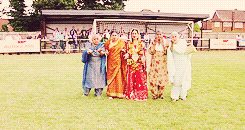 You need that strength to realise and focus on goals that are beyond a simple function, by which you aren't denigrating the institution of marriage. What it means is that you understand the difference between a union that is meant for two people in love, and a union that is made into a spectacle for others. When you are anti-wedding during peak wedding season you can indulge in the joys of others, without feeling that twinge of panic and regret about decisions you have made for yourself. So, if you love all those Instagram accounts simply devoted to shaadi, it is very ok to still not want that for you. Not yet.
The best way to be anti-wedding when everyone is betrothed around you is to be firm in your mind about the fact that being anti-wedding doesn't necessarily make you anti-marriage. You could believe in the latter without the hoopla of the former!