It's your big day. But for most people their wedding day goes by in a blur. Here are the secrets to making sure you create memorable bride-and-groom moments, not just the memory of heavy jewellery and your guests' faces – as lovely as they are.
1. First, make a pact between the two of you that the most important thing on your wedding day is that you enjoy yourselves! Do this well in advance of the date. Talk about it regularly and remind each other so that it's easy for you to remember on the day.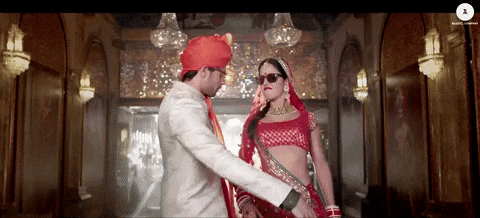 2. Once the wedding day – or days – arrive, let go of worrying about whether it will be perfect. You've done the planning. Don't think about the food or flowers. Let the caterers take responsibility for the food; let the florists worry about the flowers; let the photographer take the photos. Your responsibility is to be the bride and groom. You play your role and let others play theirs.
3. Look into each other's eyes at key points during the ceremony. Like when you exchange garlands. Really be with each other. Those are the moments you will remember for the rest of your life.
4. The day will be busy – a constant flow of activity. Make sure you break the activity with some 'calm couple moments' when you check in with each other. Here's how to do that: hold hands, take a few deep but gentle breaths. Calm and centre yourselves if necessary. Check that you are both enjoying the day. Relish this moment. Schedule 'your calm couple moments' in advance – identify when it will be easy for you do this. Here are some examples. Travelling in the car from one venue to another. Just before you enter the dining hall to greet your guests. During the photos – your photographer will need time to gather and arrange people for the photographs. This is a great opportunity for a calm couple moment.
If you follow these points you'll be well on your way to beginning your married life with very special memories. Enjoy!