The year is 1999- it's a rainy day and a young woman is home alone, and the solitude starts to give her the creeps. She is talking to her family on the phone, anxious for them to come back to the house. Adding to her anxiety is the television, which announces that a psychopathic killer is on the loose. And then, the doorbell rings! What unrolls after that is 150 minutes of gripping suspense and an eerie experience that resulted in one of the finest thrillers in the history of Hindi cinema.
Kaun?, helmed by Ram Gopal Varma, had all the ingredients that made it a sure and certain recipe for disaster- it was set in just one location, had only three nameless characters, didn't have a single song, and the story was told in real time over one night.  A dangerous game of cat and mouse ensues when an eccentric stranger holds the woman captive and another man comes into the house and introduces himself as a police officer. Though scared beyond her wits, the woman not only has to survive the machinations of two mysterious men who have made their way into her house, she must also figure out which of them is the serial killer. Kaun? is intelligent, unconventional and never shies away from toying with the audience's mind. The scene towards the climax of the film in which Manoj Bajpai's character answers the doorbell relies solely on logic and thrill; in fact, it offers the perfect clue to the mystery and despite that, you won't see the twist coming. That is a clear hallmark of great writing- if there ever was one.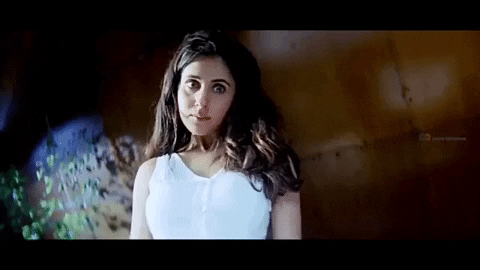 Another factor that triggers the suspenseful tone of the movie is the loud but superbly eerie background score by Sandeep Chowtha; it dictates the film's mood, almost becoming a fourth character. The makers in their efforts to create edge-of-the-seat suspense, pulls out the arsenal of shock-horror tricks with appropriately timed thunder, even more appropriately timed power cuts, creaking doors and dead cats. But perhaps the best thing and the most frightening thing Kaun? are the performances. While Urmila Matondkar, all quivering lips and eyes wide with fear, is over the top, Manoj Bajpai is bang on. Veering between a nerdy salesman-type and a deranged killer, he keeps up the tension.
So as Halloween approaches, get into the mood and check out this movie tonight. We guarantee you won't be disappointed.