So you are a millennial, living in the new age of indulgent relationships with so much abandon. Meet-cutes are no longer a thing, it is all about that swipe left – swipe right business. While there is no obvious detriment to online dating and application based dating, we often get swept up by in a traditional sense over something which is anything but that. 
If you are in need of some lovin' and you want to hop on the bandwagon of online dating apps, beware the mistakes you can commit and have your heart broken in the meantime.
1. Know What You Are Looking For
Don't just delve into an entire new dating spectrum without being clear as to what you want. Realize that with dating sites and apps you actually have the chance to have it all under control. So exercise that freedom and know what you want. Accept, reject, embrace, ignore – but don't be a heady cocktail of whims, and if you must be that own that too.
2. Go In With An Open Mind
Similarly, go with an open mind and a flexible attitude. You may not always get what you want, but you also have a greater chance of running into something just by a fluke. It is up to you to react to that accordingly, but don't be closed to it just because you have a preset idea.
3. Don't Overexpect
This is an app, people come here for hooking up, some people find happily afters, most find a good time and that is all okay. So don't think that every swipe right is your dream partner, no. They are probably just figuring out love themselves!
4. Don't Oversell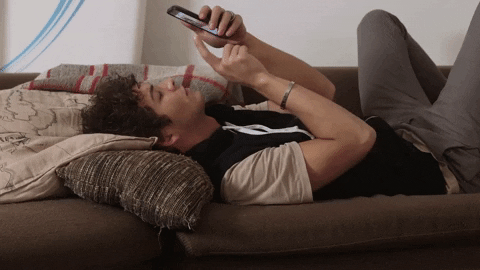 But also, don't confuse dating apps with resume portals. No. Don't feel the need to just put your entire self out there with a gazillions selfies and novella bios. Keep it succinct, keep it real, let your match find out details about you and have that organic connection.
5. Take Risks
Remember that you have all the control here, so have some adventure. We aren't asking you to be blind and have a date with a felon or a dubious person, but also have a little fun that you won't usually have. Whether be in the banter, or when you meet in real life!
6. Resist Comparing This To IRL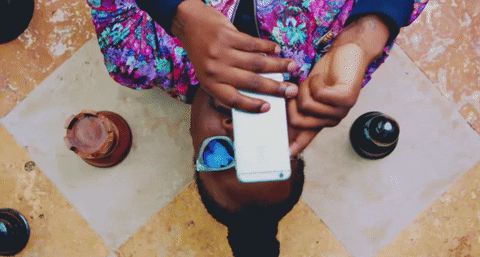 But most importantly, online interactions can culminate into something IRL, but they aren't that to begin with. So don't compare and look for that familiarity, you will just set yourself up for disappointment. Instead look at all the newness that these dating apps bring you. It could surprise you, after all!