They say the first year of marriage is the hardest and that gives you both a bigger reason to go grand with your first wedding anniversary celebrations!  Here's all that you can do.
1. Travel For A Second Honeymoon

What's better than escaping the world only to travel around it with the love of your life? Make new memories, explore an entirely new destination or play tourists in your own town. A romantic getaway is a beautiful way to rekindle your bond and even strengthen it. Take a road trip, plan a mystery trip, do whatever.
2. A Fancy Dinner Or A Spa Break?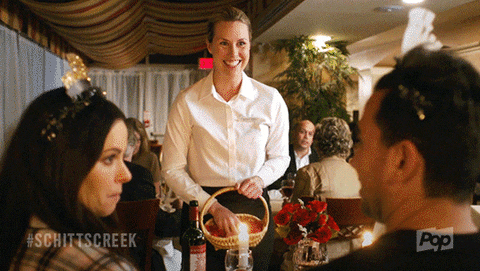 No matter how familiar it seems, most of us have forgotten how cool a dinner date is, and all that it can be. Make sparks fly at a fancy restaurant and hey, dress sexy! Wine, dine and sweet talk! How about devouring a new cuisine together?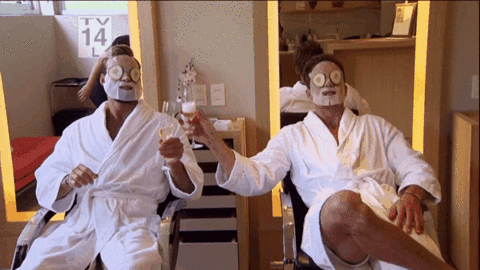 If you're in mood for some relaxation-time together a spa is the fix! Unwind with bae in the most blissful way. Jacuzzi bath, sparkling drinks, best ancient techniques for massages to soak up the stress and so much more. A couple that spa together, stay together.
3. Plan An Ultimate Night In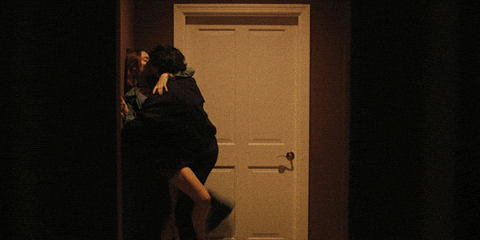 Revive the just-wed vibes by booking yourself a room with a super-comfy mattress and you know where we're heading with this… yup, plan an ultimate night in for that hot, steamy, passionate sex. A totally different setting than the one you're used to makes the act all the more exciting. Also, switch up your sex-script, bring to the table something new you haven't tried. Oh and don't forget to hang that 'do not disturb' sign! Cheers!
4. Binge Watch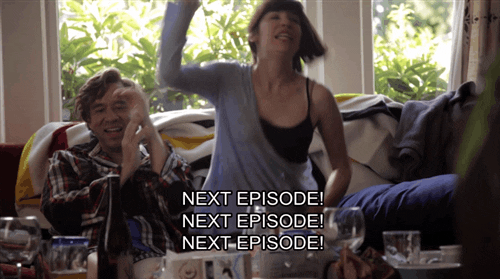 Take the day off, cuddle in, cozy up on the couch and run a movie marathon. (WITH LOTS OF FOOD SUPPLIES! *Night Made*)
5. Get Matching Tattoos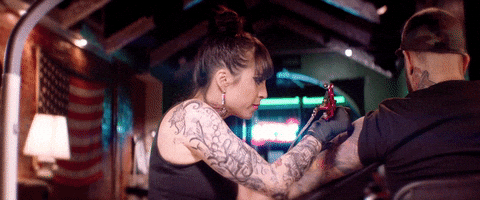 Couple tattoos are cute, go get something that means dearly to both of you, it could be absolutely anything. P.S- Just don't get each other's names on any part of your body. Do you know you can play the tattoo artist yourself if you're comfortable? Yes, you can tattoo each other.
Renew your vows. Shut your phones off, disappear but with each other, lose yourselves in each other. Talk about all the miles you've crossed alongside each other, all the highs and lows you've shared. Pour your feelings, confess your love. Fall in love, ALL OVER AGAIN.
If you still haven't found the right choice, refrain from asking this question. If you, however, want many more years of togetherness. We suggest you settle on something, right away!