From couples meeting in real life to matching each other online, the dating services have given meaningful connections to most of us for over a decade now. Whether we accept it or not, we are going to witness a lot of weddings inspired by these dating apps.
Ok Cupid recently carried out a survey to understand the ongoing trends of Valentine's Day and the millennials' perspective of love, romance, and relationship. As per the survey, no matter how advanced the millennials have gotten, a majority of them still are old-school romantics and would prefer a cup of coffee on their first-date.  An overwhelming majority of the community, 85% of the website's users love the idea of a coffee date with light conversations. The best thing in life happens unexpectedly and falling in love is one among them.  Hence, when asked 35% of men favor the concept of falling in love as compared to the 25% of women and the rest said that they are indifferent about such feelings.
However, when asked if they believe in monogamy or multiple intense relationships, 82% of women voted for the 'happily ever after' whereas 67% of men wished to explore their options and multiple relationships before they settle on their 'one and only.'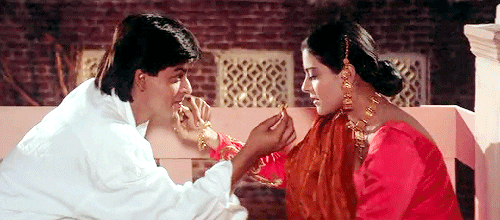 Is it a good idea to marry only for love? Where 71% of women want to get hitched if they are in love, 61% of men do not abide by the same idea. Well, the notion that women usually fall head over heels in love isn't quite right for many, the website further found that 66% of the women on the app didn't fathom the concept of hopeless and unrequited love. Surprisingly, 47% of men across three major metropolitan cities- Delhi, Mumbai, and Bengaluru find it impossible to let go off their love.
Interestingly, political stands are also a thing that individuals look for in the other person. Where 56% and 39% men and women respectively agreed to date someone with an opposite stand on CAA and NRC, 20% men and 30% women users were against dating individuals with a different political stand.