Switzerland has The Alps, the chocolates and Federer! Superlatives fail to describe this FedEx. He is poetry in motion in the tennis court. If tennis was a dance, Federer is the ballet on court. He doesn't play tennis like God, rather he is one! Even if you're not a fan of Roger Federer, the most practical part of your brain will believe the same. 
And with the Swiss Maestro lifting up his 99th career title in Swiss Indoors in Basel last week, Federer just proved that like fine wine, the man is just getting better and better over the years. With skills beyond comprehension, inhuman almost, no questions rise when his opponents call him an 'uncomfortable' player to play with. He sees gaps on the court when there are none to our eyes. What's worse? Federer makes it all look so easy. No wonder he was born to rule the game and he is the rightful king to the throne of tennis.
Every shot of the tennis great is no less than a weapon. Enjoy these shots as only Roger Federer can pull them off. We bet if these shot were not filmed, nobody would believe them.
Roger Federer was in full force since the first round of Shanghai Open 2010 against John Isner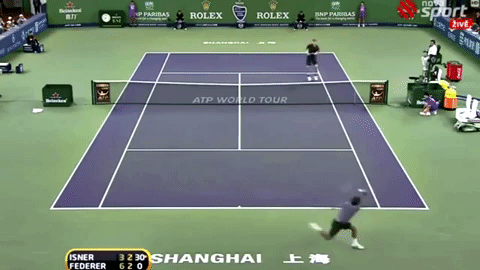 Federer beat Jo-Wilfred Tsonga to win his 70th career title at the season ending ATP World Tour Finals in 2011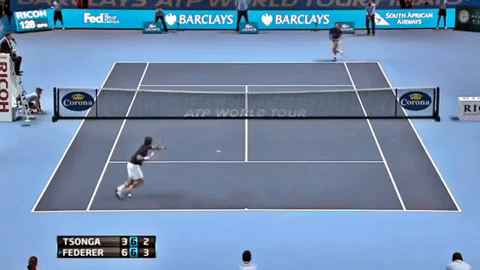 Australian tennis battler Marino Matosevic fell victim to the 'greatest player of all time' at the US Open in 2014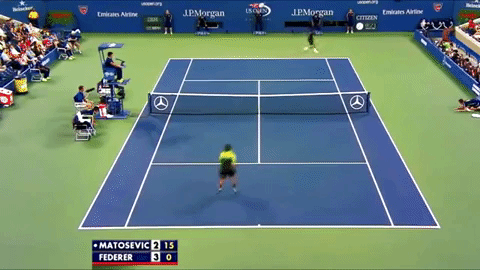 Look at the precision against Nikolay Davydenko at the ATP World Tour season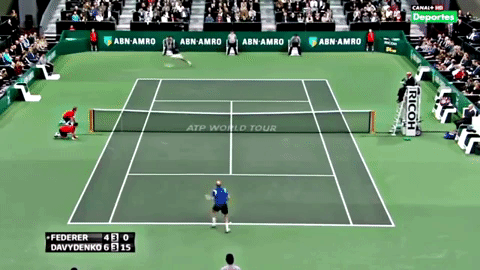 One of the glorious displays of drop-shot from the G.O.A.T against Tomas Berdych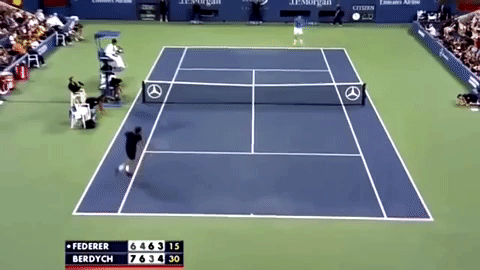 Trust me! Gael Monfils had a weary handshake at the net post-match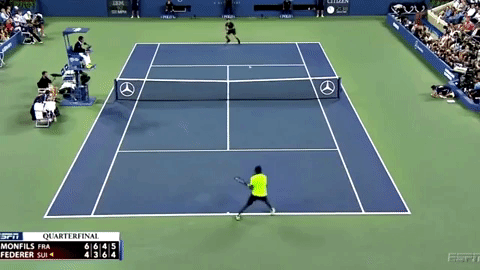 Now, doesn't that look real easy?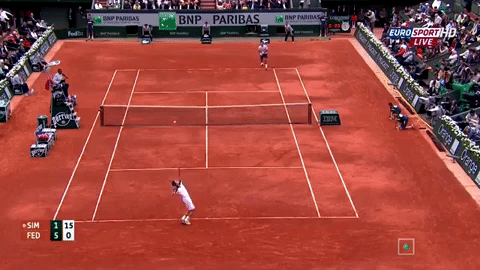 Even Nadal couldn't withstand that forehand!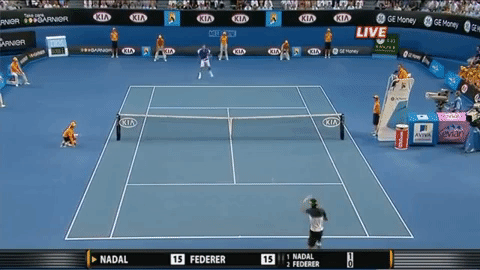 As if it was not enough! The maestro invented a whole new shot altogether….. SABR (Sneak Attack By Roger)
AND finally how can we forget the service that crowned the king with the 20th Grand Slam