Messi fans, we bring you some not-so-good news– the ace Argentine footballer has been banned from playing international football for the next three months. Football body CONMEBOL has suspended Lionel Messi from playing for his national team after he heavily criticized the South American football governing body during the Copa America.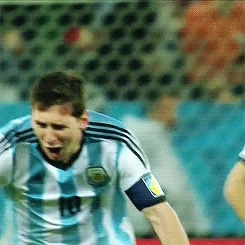 The 32-year-old Barcelona forward had accused CONMEBOL of corruption after he was sent off in the match against Chile during the tournament hosted by bitter rivals Brazil. This is only the second time the Argentina football team's captain was red carded, following a scuffle with Gary Medel, who was sent off as well. Not just that, Argentina being denied two penalty claims in their 2-0 semi-final defeat to the hosts further angered Messi who claimed Brazil were "managing a lot in CONMEBOL these days." He even avoided the medal ceremony in protest and said his country "shouldn't take part in this corruption".
CONMEBOL at that time called the accusations "groundless" and "unacceptable" and now, besides suspending him, they also handed Messi a $50,000 fine for his comments. Messi and Argentina's football association still have one week to appeal the decision, which stops the striker from playing in four friendlies this year, against Chile and Mexico in September and Germany and Brazil in October. But the fact is that, Messi wasn't expected to play those matches anyway, hence CONMEBOL's way of taking offence and punishing people is a bit bewildering.