Whatsapp users started facing issues from late in the evening on July 3 as many users have reported being unable to download voice notes, pictures, videos and documents on the messaging app. However, text appears to be fully functional. The issue is reportedly global.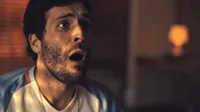 However, the blurry, pre-download preview of the pictures are getting through, with an error message appearing when one attempts to download it.
Users attempting to download these media files receive different messages, including:
1. Can't download. Please ask that it be resent to you; and
2. Couldn't download image, try again. If the problem keeps happening, try turning off WiFi or VPN or connecting to a different WiFi network.
However, resending the files or following other directions contained in these error messages are unable to solve the issue.
Shortly after WhatsApp went down, fellow popular social media platforms Instagram and Facebook also experienced varying degrees of having crashed. While Instagram users filed complaints of  not being able to upload and view stories, the main problem in Facebook seems to lie in displaying pictures, as many users saw code in place of pictures. Some Instagram users saw an error code in seeing pictures, however the problem has been resolved now in both the platforms.
Users across Europe, South America, Asia and even in North America are affected. Whatsapp does not maintain an online blog or platform to warn users about issues. Whatsapp users are still facing the issue and Twitter handle of the app has also not been used for the past 5 years.