You can now take-off for your honeymoon right after getting hitched as Bengaluru Airport lands as India's first airfield cum wedding destination. In a first of its kind, Bengaluru's Kempegowda International Airport (KIA) is planning to develop a world-class arena at the airport premises when you can host fancy weddings or grand parties.
READ: Changi Airport Adds Another Jewel To It's Growing Crown
The project will span across 6.9 acres and can accommodate up to 9000 people. Not just that, the airport is also planning to build a mega-concert arena within its premises that'll be capable of hosting a wide range of events such as music concerts, award shows, exhibitions, and conventions apart from weddings. The initiative has been taken by the airport authorities to cater to the growing demand for entertainment events in Bengaluru.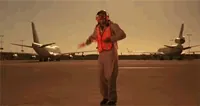 The plot where the arena will be built is parallel to the existing Main Access Road which is getting expanded into a 10-lane road. The proposal for the location is decided in a manner ensuring that visitors can reach the arena directly without affecting airport-bound traffic. However, officials are not yet able to confirm the timelines fixed for the completion of the project as the project is still in its initial stages.
Till then, we can only wonder what it would be like to 'take the plunge' on a runway while a Boeing lands behind you.