Indian Women Going Places! A team of eight women attempted Guinness World Records by making a mosaic image using biodegradable sanitary pads to promote awareness on menstrual health and sustainable period products at Nagar Road. 
The women took 1 hour 15 minutes to create a mosaic design measuring 33.3 ft x 20 ft (61.3 sq. mt). A total of 4560 biodegradable sanitary pads were used to create the mosaic image.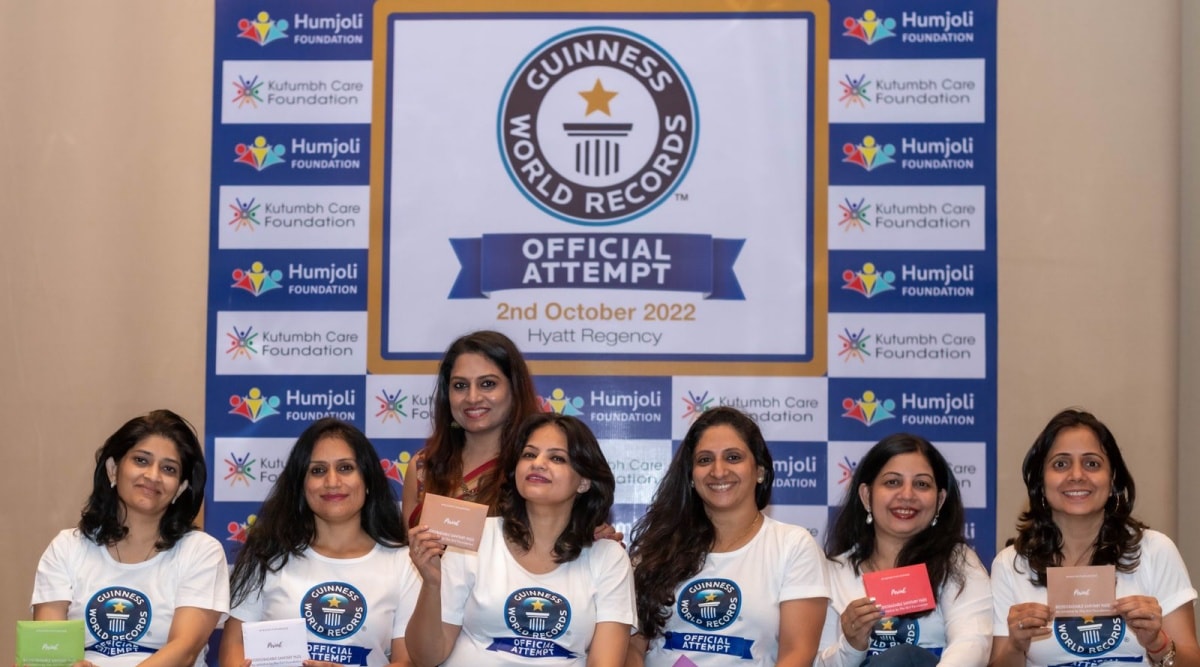 The main reason behind the creation of this mosaic image was to raise awareness about sustainable and environment-friendly period products, destigmatize menstruation and initiate a taboo-free conversation around menstruation.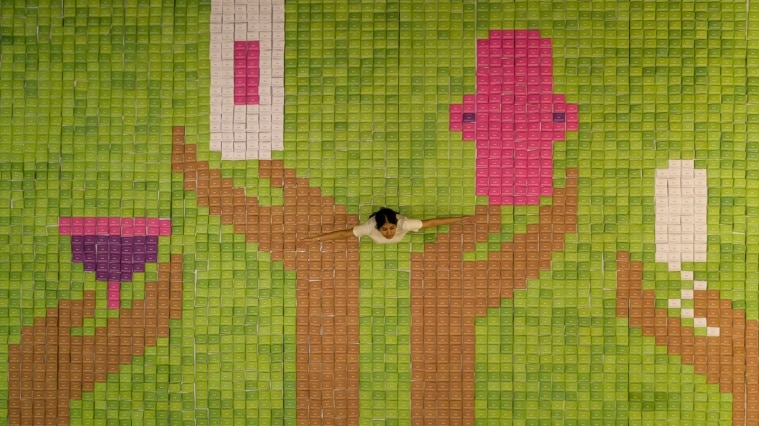 The slogan 'Bleed Red, Go Green' written along with the mosaic image reinforced the theme of the attempt.
While the record was being made, a huge gathering came to witness the making of this huge mosaic image as it was free for visitors.