Just when you were planning to kill the clammy humidity in the upcoming weekend with a chilled beer, Delhi government made an announcement that'll directly affect your lives. The government has banned three most popular beers – Budweiser, Hoegarden and Stella Artois in the capital city for a good period of three years.
The national capital city has banned the world's largest brewery Anheuser-Busch InBev for selling its products and beers in Delhi due to tax evasion. Not just that, the Belgian company also committed fraud through its subsidiary company SABMiller which was found to have duplicated barcodes on beer bottles, which automatically led to them paying lower excise duties.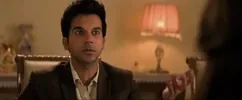 Ab InBev issued a statement denying the Delhi government's allegations, Delhi government strongly backs up its case by presenting a 19-page order, dated July 16 with details of the findings. Warehouses of both the beer brands have already been sealed and no new stock of liquor can be sold for the next three years.
While matters remain to settle down, all we hope for is everything to get sorted because summers wouldn't be the same again without Budweiser and Hoegaarden. Till then, find another favourite!